*Below is another bit of fiction about Suriel, my elf invoker/wizard/bladesinger, from Erik Scott de Bie's 4e Forgotten Realms campaign.*

"The gods are fallible."
Suriel's mind was a storm of thoughts and feelings, but like lightning flashing in the tempest, this thought kept returning to her over and over.
She barely noticed as her feet scuffed along the stone passageways of the underdark. The air was stale and acrid, but she didn't care. The darkness was only broken by the dim glow of the magical disc floating behind her, but she walked on blindly, barely looking where she was going. She walked slowly, steadily, waiting for the right chamber or alcove to present itself to her. She didn't know what she was looking for in the darkness, only that it was out there.
"The gods are fallible. I am fallible. I have failed him."
This deep in the depths, walking alone is not only foolhardy, but practically suicidal. She didn't care. She had insisted her friends let her go alone to do this task. They argued loudly about undoing everything that Varzynthir had worked for. They didn't understand. If something attacked her in the darkness and consumed her it would return her to his arms all the sooner.
In the silence of the caverns the only sounds were the whisper of her white dress and the occasional scrape of her boot on the stone. Had she cared to, she could be as silent as the shadows her lover used to so expertly move among, but the roiling emotions inside of her preempted any ability to care if she were detected. She almost hoped something would attack her, because right now she would love nothing more than to vent her rage and despair on the flesh of the evil filth that creeped under the earth.
"The gods are fallible and I failed him. I failed Varzynthiir. Now he is dead."
On the blue glowing disc that trailed dutifully behind her, much like Varzynthir had in life, were his remains...or what was left of them. The creature that had devoured him, and subsequently vomited him back out when forced, had not left enough for even Suriel's magic and rituals to bring him back from a brief brush with death. There was a head, his beautiful face fixed in a rictus of pain and suffering. There was an arm, still clutching his spiked chain that he hadn't even had a chance to use against the beast. There was a mass that might have been part of his torso, but it was impossible to tell.
Suriel refused to look at his remains. The sight of them filled her with too much shame, regret, disgust, and horror. They had once been the man who loved her, who had saved her life over and over, who had almost literally been her shadow since they met. Now the dim light from the disc cast her shadow in front of her...and it was just an ordinary shadow.
He died because of her arrogance. He died because of her belief that she could do anything, survive anything, and drive back evil no matter how terrifying or powerful it was. She was, after all, a reincarnation of a deity...all should remove themselves from her path, shouldn't they?
No, she was wrong.
She was fallible, she had made a mistake. That mistake had got her captured and enslaved by illithids. Varzynthir had come to save her, and he died in the attempt. Now she lived, to experience, perhaps for the first time in her life, regret. Her life until now had been blind belief in the gods and their power. She had believed that everything that happened was because of some design by those who dwelt in the astral realm. Even when she was attacked by drow and tortured by Xara until much of her body was horribly scarred and ugly, she assumed it was Torm, god of justice, who had allowed it to punish her for not being faithful enough. When she was rescued by the eladrin and taken to the feywild, she thanked their god Corellon for intervening and devoted herself to him in thanks. Since then everything she has done has been in service to him, believing that everything she did was sanctioned by him and leading her towards some great purpose.
That all changed when she gained the memories of her former life...or was it lives? Somehow she was the reincarnation of Qilue, servant of Eilistraee and Mystra both, but since Qilue died while infused with the essence of Eilistraee, the goddess died with her. Now she was both Qilue and Eilistraee...a goddess reborn. For a time she had taken this in stride, feeling ever more confident in her goals, her conviction, and her eradication of evil wherever she found it. But she forgot, she was now a goddess who had died. She was a goddess reborn who had played a dangerous game with Lolth...and lost.
If a god can die, then they are fallible. They can make mistakes, and Suriel had just made the same mistake that Eilistraee and Qilue both had made. They both tried to outwit and destroy evil beings beyond their power, just as Suriel tried to destroy a whole band of mind flayers and their servants essentially alone. She failed, and was captured. Now one that she loved had paid for her mistake, and it filled her with such despair, guilt, and regret that she could hardly stand herself.
Her foot caught on a protrusion from the rock floor, and she fell forward to the ground. Tears began to stream from her eyes. This small break in her composure broke the dam and her feelings all tried to rush out at once. She began to sob uncontrollably and, very briefly, considered not getting up again...ever.
She didn't know how long she lay there, letting the wracking sobs take control and giving up all hope for ever feeling anything but despair. In her mind a great abyss opened up beneath and threatened to swallow her down to a place that it would never return from.
She recoiled and sat up screaming in fear and suffering. That is when she first saw the thing that kept her from sliding into that abyss. It was the very thing that her father and patron deity valued most in the world, and that her mother, the now bloated spider goddess, had once embodied.
Beauty.
Despite her grief and the darkness in her heart she gasped in awe at what she beheld.
The chamber she had allowed her feet to lead her to was filled with a dazzling display of crystals. They covered the chamber and came in every shape and size imaginable, though all glowed faintly with a soft green light that reminded her of summer under the trees in the feywild. The verdant comparisons did not stop there. There were clusters of crystal that looked like bushes or even long grasses. Larger crystals that cut across the room from floor to ceiling looked like the trunks of elegant trees. Across the ceiling were lacey, almost frost like formations that could have been mistaken for moss. It dazzled her senses and brought more tears to her eyes. These were not tears of grief, but of longing, of wishing so much that Varzynthir could see it too and share this moment with her and knowing they would never share any moments in this world together ever again. .
Still, the sight of such grace and beauty in this realm of endless darkness, evil, and death managed to shake her from her reverie. She knew that fate or magic, or both, had brought her here so she could do what needed to be done.
Sitting upright on her knees she began to quickly, but methodically pull things from her bag of holding. Chalk, a moonstone, a bundle of dried herbs, the bark of a long lived tree, and a vial of pure, clean water.
Taking a deep, ragged breath, to steady herself she began. She placed the moonstone on the floor as the focus for the ritual. She drew a circle around it with the chalk, making embellishments in arcane scripts of the feywild where appropriate. As she put her marks upon the stone, the moonstone began to glow with blue light, which in turn illuminated the chalk lines so that they too glowed with an inner radiance. Suriel drew a series of larger and larger circles until both she, the moonstone, and disc holding Varzynthir's remains were contained within it. Next came the herbs, placed meticulously in prepared glowing circles of power. When she placed them in their proper places, they never touched the ground. Instead they floated gently above it, turning on their own until they righted themselves...almost as if it were still alive and orienting itself to the sun. With a splash of the pure water upon the dried stems they actually did revivify and grew in size. Roots came down from the stems and began to trail along the stone inside the magically prepared space as if it were searching for soil to sink into and drink more sweet moisture.
The final ingredient, the tree bark, rested in one hand, the chalk in another, but she hesitated. This was the moment in the ritual where she dedicated it to the god of her choosing, but who did she choose? Herself? Her father? She was never sure which deity Varzynthir worshipped if any. For a time she thought she was winning him over to the Seldarine, but after some time apart and his return to Bregan D'aerthe it seemed he had fallen back into worshipping Lolth, though not as fervently and with as evil intentions as most. Who should she call upon on his behalf? Even if he had worshipped Lolth, would she be willing to commit him to her? If the queen of spiders took him to the demonweb pits it would mean they could not be united in the afterlife and would remain apart for eternity.
She couldn't bear the thought of that. She had to see him again, even if it was in the afterlife, but it was a very real possibility. If Lolth claimed him, she would never see him again. She began to grow angry. Thinking of she and Varzynthir being separated made her think about why there were separate places for elven people to go when they died.
It was because of the feud between her father Correllon, and her mother Lolth. For thousands of years they had warred with each other for supremacy, to be the one and only ruler of the elven people. There had been so many deaths and so much pain because of that rivalry. Even she, as the goddess Eilistraee, had been a casualty of that conflict. Thinking on it now though she realized it was her own fault. She tried to kill her demon mother. Of course she had failed trying to outwit the goddess of treachery, lies, and assassins. She had failed. She was fallible...and so were all the gods.
With that in mind she made a rash decision. She still had to dedicate her magic to the god of her choosing to complete it. Raising chalk to strip of bark, she drew an eight pointed star, the symbol of Corellon, but she did not stop. She drew three intersecting circles over the star creating an ancient and complex pattern. She raised her hands and her voice in praise.
"Hail Seldarine. I dedicate this temple to Corellon Larethian, ruler of all elven creatures, and his consorts Sehanine Moonbow, Lady of Dreams, and Araushnee, Weaver of Fates."
Finishing the incantation she touched the bark to the moonstone and there was a flash of brilliant white light so bright that Suriel had to turn away from its intensity. When she turned back the chamber was undergoing an amazing transformation.
The bark and the herbs had all turned into the same crystal that adorned the rest of the cavern, but like the plants they once were, they began to grow. The moonstone retained its form and composition, but a round crystalline altar grew around it with the moonstone at its heart. The stone pulsed and gleamed the shade of blue preferred by Corellon and his clerics from inside the translucent altar, bathing the area around it in a soft glow. Elsewhere in the cavern the crystals themselves began to change.
Two monstrous columns of crystal that completely bisected the room began to grow what could only be described as branches, becoming more and more tree like in appearance. These branches spread across the ceiling of the cavern. The lacey crystals on the ceiling began to glow and twinkle with light, resembling stars seen through a tree canopy at night. The bush like structures remained largely unchanged, but sprouted small projections that resolved themselves into little flowers that looked as if they could have been spun from glass. Three elf sized crystals near the end of the chamber began to split and crack, but rather than being destroyed they formed themselves into statues, one man and two women.
Where the chamber before was a wild and beautiful place that had been infused with crystal, it had now been given structure and refinement until, when the spell finally finished its work, the chamber had been transformed into a hallowed temple, complete with sheets of crystal that formed a wall and door sealing it off from danger.
Suriel smiled sadly at what she had wrought. It was a wonder, a devotion to gods that charged their followers to create beauty in the world as a way to stave off the darkness of evil, but she knew it was temporary. She would sleep in the safe confines of this newly blessed space until morning and know what peace she could in the face of today's horror. In the morning though, the crystals would melt back into the shapes she had found them in.
Her thoughts were interrupted by a hiss from behind her.
"Heresy!"
She spun, drawing her sword and saw her aunt Sos'Umptu standing in the entrance to the temple.
"Why did you follow me here?!" Suriel adjusted her stance to a less threatening, but no less ready position should her aunt strike out with her snake whip. "I told you all I wanted solitude."
The snake whip in Sos'Umptu's hand writhed wildly and strained towards Suriel. "I came to see what you were going to do with that male's body. You seemed curiously distressed by his death."
"How observant of you." Suriel retorted in anger." Was it the tears that gave me away or the reverence I tried to give his remains?" Her tone was snappish and filled with disdain.
"Strange enough behavior as it is, but now I see why. You are a heretic. A Corellite. If only my sister had known when she had you at her mercy, we would have sacrificed you to Lolth and received much favor from her."
Suriel actually managed a tight laugh despite her anger at being interrupted while trying to take care of the remains of her first and only love. "Are you really that stupid?"
Sos'Umptu flinched before gritting her teeth in a growl. "Don't call me stupid."
"Well you must be. Of course Quenthel knew I worshipped the elven gods. Why do you think she sent me away before I could infect her whole house with the light of the Seldarine?"
"But.." Her aunt was genuinely confused, which only made her more angry. "...if you're a Corellite, why would she let you live? Why is your heart not dripping on Lolth's altar as we speak?"
Suriel's tone went cold as ice. "Because she knew that even though she could destroy me, it would cost her much. Many many Baenre soldiers would die by my sword before I was brought down. Perhaps even members of her family would taste the cold of my steel. How would she explain that to the other Matron Mothers? It would look ever so suspicious and perhaps, dare I say, weak of her to allow such an embarrassment within the walls of her own house."
Sos'Umptu pressed her lips together and swallowed. She was beginning to understand.
"Yes and such weakness is not allowed among drow society. The other Matron Mothers would soon begin testing her defenses and questioning if she had Lolth's favor. Like maggots swarming a carcass."
"House Baenre would crush anyone foolish enough to stand against us!"
Suriel nodded. "It's true. House Baenre would succeed and reassert its dominance, but at what price? So much easier just to pretend the heretic in the heart of her complex is a petitioner who seeks her favor...who is then sent on a mission to prove her worth..." Seeing that her aunt started to understand, Suriel knew what had to happen next. Sos'Umptu had to be given a chance to understand more...before being asked the question. "Here is your chance aunt to prove your worth in Quenthel's eyes. You can still make the sacrifice. You can still claim my heart. I've even made an altar for you here in the presence of your goddess."
Sos'Umpto hissed again and flicked her snake whip. "This is no place of Lolth. I am not a novice who you can frighten. I am the steward of the chapel of House Baenre, servant of Lolth. You did something to this place. I feel a foul presence...something from the surface world."
Suriel began to back away from her aunt, always staying in a stance of readiness should she attack. She moved towards the back of the temple until she stood in front of the three crystalline statues. Sos'Umptu, thinking she was retreating pressed forward and closed the distance between them.
"Not true aunt. Look closer. Your goddess is here. Her visage stands right behind me."
"Lies!" She lashed out with her snake whip, it's living heads distending their fangs as they ached to bite into Suriel's flesh, but the sword wielding drow was too fast and ducked behind the statues.
"You think to poison me with surfacer lies. That statue is just some elf bitch!" She picked up a stone from the cavern floor and raised it above her head, intending to smash it into the offending statue, but something made her stop. There, dangling in the hands of the elven goddess, was a spider wrought of crystal. It was beautiful and mesmerizing. She looked up into the face of the statue....and she gasped.
Suriel slowly came out from behind the other two statues, sword more relaxed. "You see it don't you? You can feel it. Her presence. I have consecrated this temple. Its power is no less real than your chapel in the city of spiders. This is Araushnee, goddess of dark elves, weaver of destiny."
"What lies are these?" Sos'Umptu gasped. She began to back away from the statue, nearly tripping over the crystal flowers and tree roots.
"Come now aunt. Which one of us comes from the people of lies and deception?"
"All lie!" She yelled loudly, though her voice sounded as if she were trying to convince herself. "All seek to kill and destroy and survive. Kindness, friendship, love...these are all weaknesses to be exploited."
"WEAKNESSES?" Suriel's bellowed and her voice echoed painfully around the chamber. The crystals vibrated and silver fire flickered to life out of the corners of her eyes. "This so called weakness saved our lives today. Were it not for these weaknesses, you and I would still be mindless slaves to that quivering mass of flesh." Her voice quieted as she spoke until it was almost a whisper, but the quieter her voice became, the more intense the white flames of magic flowed from her eyes. "Without these weaknesses, you would be nothing."
Cowed by the display of pure rage and power, the drow lowered her whip and cringed away. "I don't understand. Your servants rescued us as befits what men should do for their mistresses."
"No aunt. Not servants. Friends...and..." the fires in her eyes died, quenched by the tears that now welled in them. "...loved ones. They came for me because they loved me, or at least are loyal friends. I didn't see soldiers and men of House Baenre come to rescue YOU."
Sos'Umptu was defeated. She dropped her whip and sank to the floor. "I should torture every one of them for not assisting your...friends." Her gaze flicked towards the body parts on the floating disc. "So, he was more than just your consort?"
Suriel sheathed her sword and stood with her arms crossed in front of the three elven statues. "Yes. Much, much more. And now he's gone, and I have come to dedicate his soul to the gods."
"But surely his soul has already been claimed by Lolth. All drow are claimed by her."
Suriel slowly knelt on the stone across from her aunt and held out her hand. "Not all. There are other ways. Others will accept you if you genuinely devote yourself to them...or have someone who will speak on your behalf."
The defeated drow looked at the extended hand as if she expected her fingers to turn into scorpions, but eventually, slowly, took the proffered hand and allowed Suriel to pull her to her feet.
Her snake whip was left writhing, unattended on the floor.
"Who is she?" Sos'Umptu stood with her arms crossed, closed off and unsure, but she nodded her head at the statue of the elf with the spider in her hands. "It is not Lolth, but still, she seems familiar in some way."
"It IS Lolth, as she was before Corellon made a terrible mistake and exiled her from their realm. She was Araushnee and she was the mistress of the destiny for all elves of every kind and tribe, but not mistress of her own destiny."
Sos'Umptu looked at Suriel with a scowl. "All drow are taught that the vile Seldarine were jealous of Lolth's beauty and power and tried to kill her. She was too strong for them and fought them to a standstill before leaving so they could not betray her again. I myself have taught this lesson at Arach Tinilith. I've never doubted it before."
Suriel half shrugged. "Who can say what really happened in those early times. Perhaps even the gods themselves have had their memories warped by millennia of hatred, anger, and sorrow. I choose what to believe and I actually think that your lessons may be part right." She trailed her finger along the gossamer thin crystal thread that suspended the spider from Araushnee's cupped hands. "I believe that Araushnee truly loved Corellon and Sehanine." Tears welled up again in her eyes as she could not help but think of Varzynthir. "The three of them ruled absolutely and created a paradise of elven beauty never before seen, nor accomplished since."
Suriel moved slowly around the other two statues, trailing a finger reverently along their artistic edges and curves. She seemed to enter a trance, the words flowing from her in a monotone and quick cadence that did not sound like her. She was not sure where the words were coming from, be it memory, or something else. "How she must have chafed at the irony of her position. Goddess of destiny but ruled by another. Unable to choose for herself, she had to always defer to his wishes. They may have loved each other, but they were not equals. She questioned him and debated long the merits of his plans and plots. She bore him children, but this did not change his position of master over her. I think perhaps maybe Corellon tired of always being challenged and not being obeyed. His affections began to be focused on Sehanine almost exclusively, despite Araushnee's blinding beauty."
"Maybe it was the pain of losing her love, or finally refusing to submit to his will that drove her to seek a source of power to free herself. Her mistake, and there are many mistakes made by all the gods in this sad story, was to accept the help of demonic fiends. Demons are always ready to lend you their power, but the price is never what you think it is. She was corrupted by their evil."
Sos'Umpu itnerrupted Suriel's reverie with a grunt of disapproval. "Lolth would never allow herself to go from the rule of a man to be ruled by a demon. She is the one who taught us how to tame demons, to bargain with them and use their powers to our gain."
Suriel's face continued to be blank and unreadable. Her voice not wholly her own. "That may be true, but it doesn't change the fact that she chose to work with demons. She chose to use evil to achieve her ends, to shatter her own pre determined destiny and strike out on her own. Once she trucked with demons, mistress of them or no, she was bringing evil into the world, and that could not be allowed."
"When she fought the Seldarine and lost, Corellon was furious at her betrayal and was beyond anger. Never before or since has he raged and stormed as that day. He was so angry that he too made a mistake and rather than eradicate the evil inside of her and try and reconcile, he let his passions rule him and he cast her, her children, and all dark elves out of Arvandor."
Sos'Umptu scoffed. "You certainly don't sound like a Corellite. You're barely even defending him in your own tale and are giving credence to Lolth's choices."
Suriel seemed to snap out of her trance and she grimaced as if all she felt were disappointment and. "I still love Corellon, but I have learned very recently, that even gods make mistakes. They are all fallible no matter how much their believers fervently believe otherwise. They get it wrong, and we all pay the price. You were right though. She made a choice. It all comes down to choice. She chose to use demons to change her fate and has forever been tainted since. Corellon's anger and pride kept him from seeing how he contributed by being unwilling to listen to her."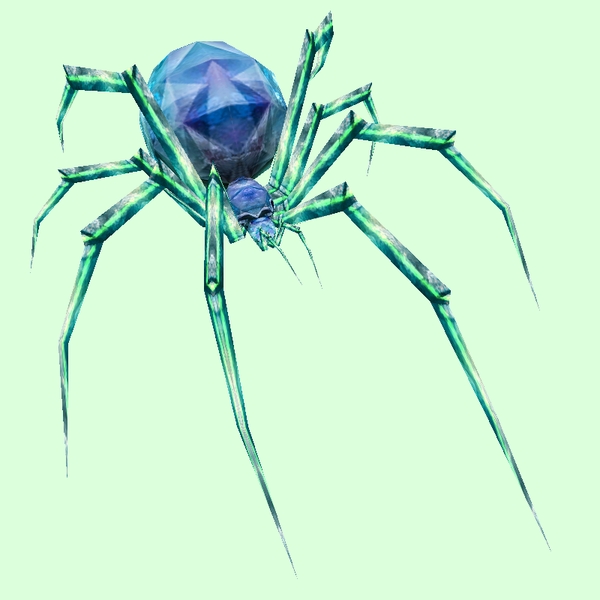 Sos'Umptu reached up towards the crystalline spider dangling from Araushnee's fingertips and almost touched it, but then recoiled at the last moment. "She did the right thing. She became her own mistress and wouldn't let us be ruled by men ever again. We are the ones in control and they are our lessers as is right." Her tone lacked the conviction of her words.
Suriel reached out and took her aunt's hand once again. Sos'Umptu flinched, but allowed the contact. "Why must we trade tyranny for tyranny? We can be equals, as it should have been from the beginning. Araushnee erred in her choices, but Corellon erred as well by not treating her as an equal from the beginning, as she deserved. Perhaps none of this pain and division would have ever happened if Corellon had just share his power better."
They stared into each other's eyes. Suriel's gaze was a challenge, a dare, to believe what she said. Sos'Umptu's eyes were filled with conflict, but also sadness. "How do you know all this? How do I know you're not just lying to me, trying to get me to drop my guard only to sacrifice me to your tyrannical god once we get close to the surface and his burning, awful light?"
"Because I remember it." Suriel's gaze bored into her. "Or rather I have access to those who remember it. I am no priestess who must plead for spells. I was granted direct access to the divine, to do with as I see fit. To be truly free of any master or mistress, save those I deem worthy for myself, if any."
"Is there really a place where that happens? Where you can be your own mistress? Where you don't have to constantly fear for your life? A place where you can be whatever you want, even if what you want is very simple?" A single tear welled in the corner of her eye, threatening to betray her, to stream across her cheek and show her true self.
"There is. With me." Suriel put one hand to her aunt's cheek just as the tear streaked down. She wiped it away with her thumb. "And I intend to build a place where all, drow and elf alike, can abandon this pointless jihad and live as they will."
The crying priestess stepped back suddenly and turned away from this strange woman. "I...I will think on what you have said. It is heresy...but then I have never quite lived up to the expectations of House Baenre and maybe even Lolth herself." She moved towards the entrance to the temple, opened the crystal portal, and silently left.
Suriel walked to the open door and quietly shut it. She muttered a simple incantation and sealed the door against entry before pressing her forhead to its cool glistening surface. She let her tears flow again, but she had more than grief inside her. She cried from grief, but she also cried in lament of thousands of years of grief, suffering and death. She cried in anger at the senselessness of it all. Most of all she cried because the weight of all the evil in the world pressed down on her and she realized that even if she spent every waking moment of her life slaying evil beings or saving those that could be saved by bringing them back from evil, that evil will never be fully eradicated because it can spring up from inside even the best of people...even the gods themselves.
The thing that finally made her stop crying was remembering what she herself had told Sos'Umptu. Everyone has a choice. If she chose, she could let despair swallow her. She could stop fighting and just let go. She could slay herself and join Varzynthir in the afterlife. She would not have to be alone. They could be together again.
She turned and faced the task she had come here to do. The crystal temple shone bright with magic and beauty. She looked upon the ruin of her lover's body and drew her sword. This pile of flesh and broken bone before her was a relic of the evil in the world, proof of the endless task of keeping the darkness at bay, and she had to choose whether or not she was willing to accept this task..
At her command the disc floated upwards and settled atop the altar before winking out of existence. Varzynthirs mortal shell settled onto the altar. His face, frozen mid scream, rolled on the slightly concave crystal surface until it came to rest, staring accusingly at Suriel. Blood and other fluids pooled on crystal surface while Suriel stood there, her sword held ready.
"A choice. We all have a choice. I chose to fight those illithids rather than run away...and I chose poorly. You chose to come save me, even if it cost your life, and save me you did. You paid the price for my choices, but you did it because you chose to. I am so sorry Varzynthir. I will never be able staunch the wound in my heart your death has left there. I loved you and trusted you...and I think you even came to trust me. We journeyed together down an uncertain path and helped each other discover ourselves, though I think you did more to help me than I did you. I don't know."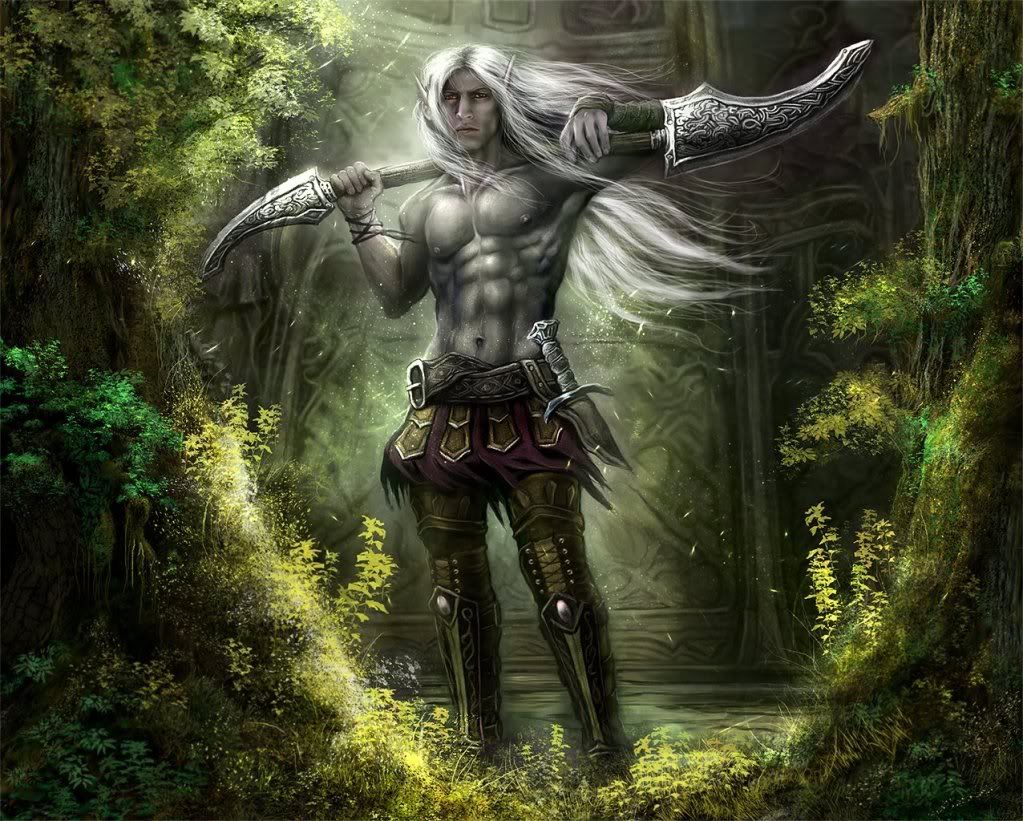 "I want so badly for you to be here, but I can't. There's nothing I can do. With all my magic, my power, my connection to the divine....there's nothing. I have no control. All I can do is ask you to forgive me and try and repay you any way I can. But I don't know what you wanted in death. Did you want to go to Arvandor, where I saw you with Xara in a vision, or would you be claimed by Lolth? I don't know. There's so much I don't know. If my astral realm still existed I would send you there, to its orchards of trees that fruit moonstones and perpetual night. The moon would shine down on your white hair and lavender eyes and there would be nothing there more beautiful than you."
Suriel began to sob again and brought her sword arm up to dam the tears and keep them from falling. "But I don't know if that realm exists, and I would much rather all of us be united in one place. I don't want a place of perpetual night, or endless day, or pits of spiders. I want all elves together again, in one place." She dropped her arm and the tears continued to spill down her cheeks.The blue light of the glowing altar reflected in her tears and had anyone else been there to see it, they would have sworn she was crying moonstones.
No longer bothering to hold back the flood she cried and sobbed and screamed her words to the gods. "Ahhhhhhhhhhh I invoke thee, you bitter and feuding gods. I invoke my father Corellon, my mother Araushnee, and their consort Sehanine Moonbow. I commit one to your care that I love deeply, though I do not know his heart in this moment what he desires. I beseech you all to cradle him in this time of transition and to you who he cleaves, take him and care for him...and keep him for me until I can reunite with him again in the Astral realm."
As had happened just moments ago when talking to her aunt, silver flames of magic began to lick at the corner of her eyes and her sword glowed like a star in the sky. "Hear me old gods of the Seldarine! I will no longer abide this feud. I have made my choice and will live or die by it. I will see the elven people united again...no matter the consequences. All of you made mistakes that you must atone for and I will give each of you the chance to choose. I will ask each of you The Question and you will also live or die by your choice!" The silver fire now erupted along her arms and began to engulf her body, though she did not burn. "I wish for us all to reunite, to come together, but if I must betray my love for you and kill you all to recreate the Seldarine as I see fit, I will do it to see the people reunited, strong, and beautiful once again. You have all caused untold suffering, and now it is time for that suffering to end because there is enough evil in the world without creating it ourselves!"
Suriel was now a dervish of magic and silver fire. She floated above the altar, her sword flashing with power and four wings of light sprouting from her back. Her voice echoed around the chamber and took on an unearthly timbre. "Eilistraee, the dark maiden, the refuge of the dark elves, is dead. I am Suriel, the Arbitrator, the Conciliator and you will hear my words. Take the one I love and treat him well, but know that when the time is right, I will come for him, and when I do, you will answer to me for the future of our people!" The last word she screamed in anger, exultation, and anticipation.
Suriel leveled her sword at the altar and whispered softly to herself. "Goodbye my love. Wait for me."
Silver fire exploded from her sword and engulfed the altar. The whole room flashed with refracted light and magic while the silver flames swirled around in a hurricane of arcane power. A single note of a song of power crested above the sound of the magic and Suriel's voice caused the whole room to resonate with the pitch and the magic contained with it.
Varzynthir's body was consumed by the silver fire and turned to ash the color of crushed moonstones. The ash was borne aloft and floated towards the three statues where it disappeared into a wall of light...though no one, not even Suriel, knew to which deity it flew.
As quickly as it appeared, the magic vanished, Suriel's wings disappeared and she dropped limply to the floor, exhausted and spent. The three statues and the altar were gone. The woman who was an elf, drow, and goddess all at once had barely the strength to pull herself up against the trunk of the nearest crystal tree. She mumbled just a few words before she fell into a deep sleep, from which she would not stir until morning.
"The gods are fallible."