Prepare for a Commander Invasion! Every Commander player who enters the (standard) Games Day tournament on Saturday will get three bonus points for the league! Let's show the standard players we can also play Magic.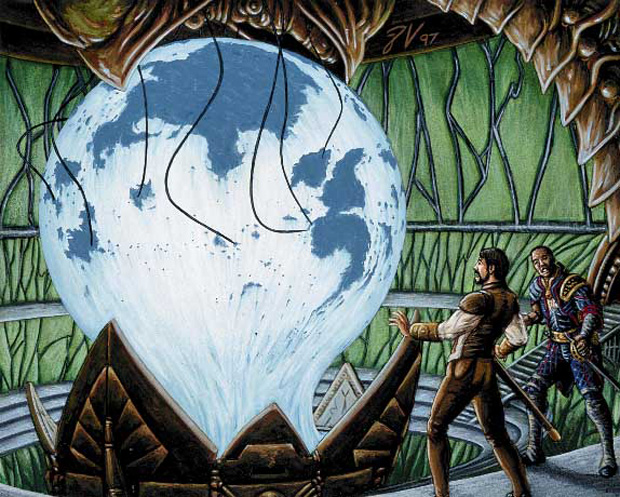 There will also be a CommanderQuest starting at around 14:00 where we're going to test out the quests that Matthew has come up with. If you find you are doing well in the Games Day tournament and want to keep playing, I will give extra points out to make up for you missing out on playing Commander.
Now, about CommanderQuest. Quests consist of a task (such as 'Destroy an artifact') and a reward (such as 'draw a card'). Each player is given some random quests when the game starts, as follows:
Five Level 1 Quests
Four Level 2 Quests
Three Level 3 Quests
Two Level 4 Quests
One Level 5 Quest
You have to complete all five level one quests in order to begin a level 2 quest and so on. The higher level quests are harder, but have better rewards.
Players play with their quest card pile face up.
Players must complete quests in order of their quest card pile
Exception: At the beginning of each players upkeep, that player may choose to swap the position of the top two cards of his quest pile as long as they are from the same lvl. If a player does this, they cannot complete quests until thier next upkeep.
If a player can prove that a quest they have is not possible for them to complete at all, due to either their deck construction, or that of their opponents, the player selects a new quest of the same level at random to replace it.
When a player completes a quest, they place the quest card in their command zone.
The rewards of quest cards in command zones can be 'played' whenever the player can cast a sorcery and exiled once played.
Only points with a * may be completed more than once by a single player.
BONUS POINTS
Commander Invasion +1 point: Play in the Games Day tournament.
*An Unexpected Journey +1 point: Complete a Quest
NORMAL POINTS:
I Came, I Saw +1 point: Just take part.
Cool Moves +1 point: Player vote for a cool move.
Trigger Happy +1 point: Be the first player to deal combat damage.
First Blood +1 point: Be the first player eliminated from the game.
*Respite: +1: Save another player from being killed by another player. (Only valid if they have been attacked for lethal damage, there is a burn spell or Door to Nothingness targeting them, etc.)
There Can Be Only One +1 points: Be the last player standing.
*Single Elimination +1 points: Eliminate another player. Only valid if they are the only player you Eliminated this turn.
*Master Tactician +2 points: Eliminate another player via general damage. Replaces the Single Elimination award.

*Overrun +2 points: Eliminate another player by attacking them with six or more creatures in a single turn. Replaces the Single Elimination award.
Emperor +2 points: Be the first player to control ten or more non-land non-token permanents.
PENALTIES:
*Desecrated Earth -1 points: Destroy an opponent's land that produces only mana.
Solar Flare -1 point: Cast a Sol Ring or Mana Vault on your first turn.
Can I play too? - 2 point: Take three or more extra turns.
Schoolyard Bully - 2 points: Counter five or more spells.
Being a Pestermite -3 points: Combo-win with cards like Kiki-Jiki, Splinter Twin or Niv-Mizzet. Negates all positive points that would be scored this way.