______The Mailman______
"Neither rain nor hail nor sleet nor snow nor heat of day nor dark of night shall keep this carrier from the swift
completion of his appointed rounds."
-Herodotus, 500 BC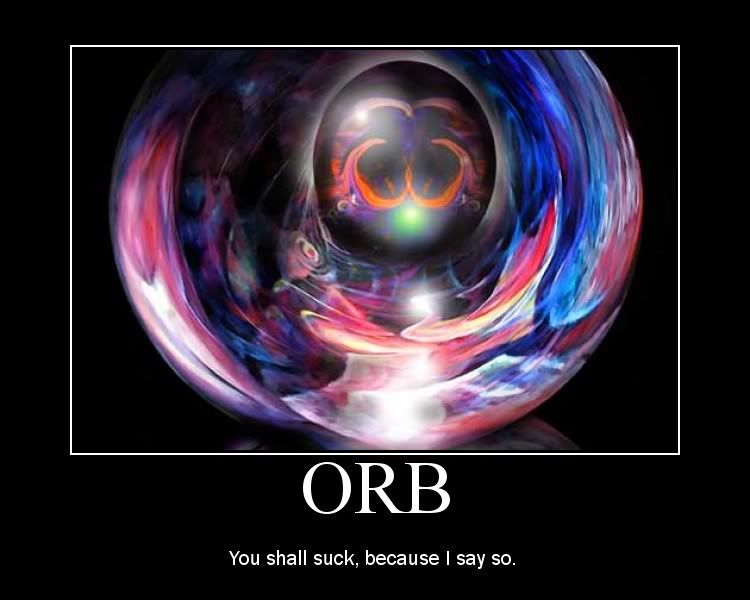 Save or Dies, eat your hearts out.
There comes a time in every battle where damage must be delivered. There may be AC, or SR, or various and sundry resistances in your way. The target may be incorporeal, or flying, or invisible. It might even not be your turn, in fact, the battle may have started only an instant ago. If you wish to take on the appointed duty of delivering that damage, this build is for you. It is not on par with the most broken combos in 3.5, and will not completely destroy your game; however it is a very fun Tier Two build. The concept of the Mailman, rather than exploding a single combo, plays on certain ideals and synrgies, as well as a couple of smaller combos and general nifty tricks. It doesn't require a rigid 20 level build, though I'll suggest one below. I believe this build is the essence of the 3.5 Sorcerer, and it uses a couple Kobold and Sorc-only tricks.
I know you're probably now skeptical: there is a lot of prejudice on these boards against Direct Damage through magic. However, I think that in a campaign with not only optimizing players but also an optimizing DM, direct damage has the very nice quality of being hard to prevent and very reliable at bringing things down. In a world where Vampires wear Vests of Resistance +5 and are multiclassed up the yin-yang, Save or Dies are just not gonna work. Doing anything but DD almost always allows a Save, and the point of this build is to not even give your target a chance to Save whenever possible. Battlefield control is great, but your enemies can change the battlefield too, and at the end of the day I've found it easier to make them explode than play Chess with them.
Required Books
Obviously, more open material is always better, but there are a couple books that you pretty much need to run the Mailman the way it's meant to be run.
Player's Guide to Faerun:
For the Incantatrix
Spell Compendium:
Many nifty things are here, but what you NEED are the Orb spells.
Complete Mage:
Sundry goodies, but Arcane Fusion is the reason you're here.
PHII:
Same as above, except you're here for Celerity.
Dragon Magic:
The final of your four stops for really handy spells, you're picking up Arcane Spellsurge.
Dragon Magazine 333:
Knowstones! Your spell list is crying for them.
Other handy books:
Races of the Dragon
(dumb Kobold Tricks),
Lords of Madness
(Sundry),
Cityscape
(Invisible Spell),
CAdv
(Force of Personality),
Frostburn
(Can you say Dexterity damage?),
Complete Champion
(The book that makes no sense!)
The more of these you're missing, the less insane you'll be. I would say the bare minimum would be SC & 3 of the other 5 big ones. With a full booklist, you'll be throwing the pain around like you're Keanu Reeves in an action movie.
The Build
The thing that is essential to remember is that the Mailman is more about the synergy of Sorcery with metamagic, time control, and superior targeting than a specific 20 level build. What I'm putting here is a rather laid back example of a Mailman you can put together. It's more to illustrate the concept than anything else, and it strongly reflects my personal preferences and style.
Assuming a 28 point buy and no fun with flaws and traits:
Race:
Kobold, of some flavor or ilk. You can grab some Cha with a Spellscale if you like. If you're missing out on RotD you may just want to go with Human, since most of the Dragonblood skeeze is off the table. This example uses a straight Kobold. If you can do the Kobold +1 full caster level quest of insanity in the web enchancement, that's a damn good reason to Kobold it up (though I'm assuming you can't in this build). Silverbrow Human (Dragon Magic) gives an extra Feat and Dragonblood. This build assumes a standard Kobold.
Sorcerer 6/Incantatrix 10/Arcane Devotee 2/Marshal 1/Spellsword 1
The first 16 levels are pretty critical, but the last 4 are fielder's choice. I find ditching the caster level for Marshal 1 and the aura of SR breaking to be worth it, plus it helps out your Fort save, which is seriously of the good.
Initial Stats:
Str 5: There's always the wacky subplot of managing your meagre carry capacity!
Dex 14: Initiative, AC, To hit, Reflex. This is important.
Con 12: HP total, also vary important, especially with almost all d4s. Ooh, and Fort Saves: Not dying!
Int 12: Because you can't get by with 10.
Wis 8: A complete dump stat.
Cha 17: This is the one you cast with. Maybe it should be high?
If you don't do the Spellscale and have Unearthed Arcana avalible, give it a look through for the enviormental Kobolds, it can help with this difficult situation.
Feats:
1)Iron Will
3)Maximize Spell (If playing from low levels initially (under 10), you may want to go Empower here instead, but this becomes awk later)
6)Practical Metamagic: Maximize
7-Incant) Enlarge Spell
9)Force of Personality
10-Incant) Invisible Spell
12)Quick Recovery (LoM; good for Celerity) (you may or may not wish to invert 9 with 12)
13-Incant) Twin Spell
15)Practical Metamagic: Twin
16-Incant) Ocular Spell (LoM, wacky fun)
18)Empower Spell
The most difficult decision here is Maximize vs. Empower at level 3. Maximize is better late, since P. Maximize stacks with Improved Metamagic (Incantatrix 10) and Practical Empower will not, making it unwise to select there. Practical Empower is however extremely strong early on, and an attractive lure. If you can retrain your way out of it, that may be the best course.
Some other strong feat choices that could work are Residual Metamagic (CM), Arcane Thesis (PHII), Improved Initiative (Your initiative in general should be very very high), Repeat Spell (mileage may vary, the Piranha Death Trap is nice though), and Practiced Spellcaster for those of you going Epic and eyeing Paladin 2. Speaking of Epic, Enhance is obviously much more up our alley than Intensify.
Skills
, end of the day:
Most of this is necessary for one reason or another, not a whole bunch of freedom here. A star indicates the skills are bought CC.
23:Concentration
1*:Tumble (Handy)
8:K.A.
16:Spellcraft (2*)
4*:K.Dung
5*:K.Rel
1: Diplomacy