How about this?: Lets all together make a thread where someone posts their character conscept, stats, ect. Then another person comes along to find a picture for that character?
If I make a Droid with an a sniper rifle, someone else can pull up this-
-picture as they think that is what the character might look like. If someone thinks different, they can post something else like this-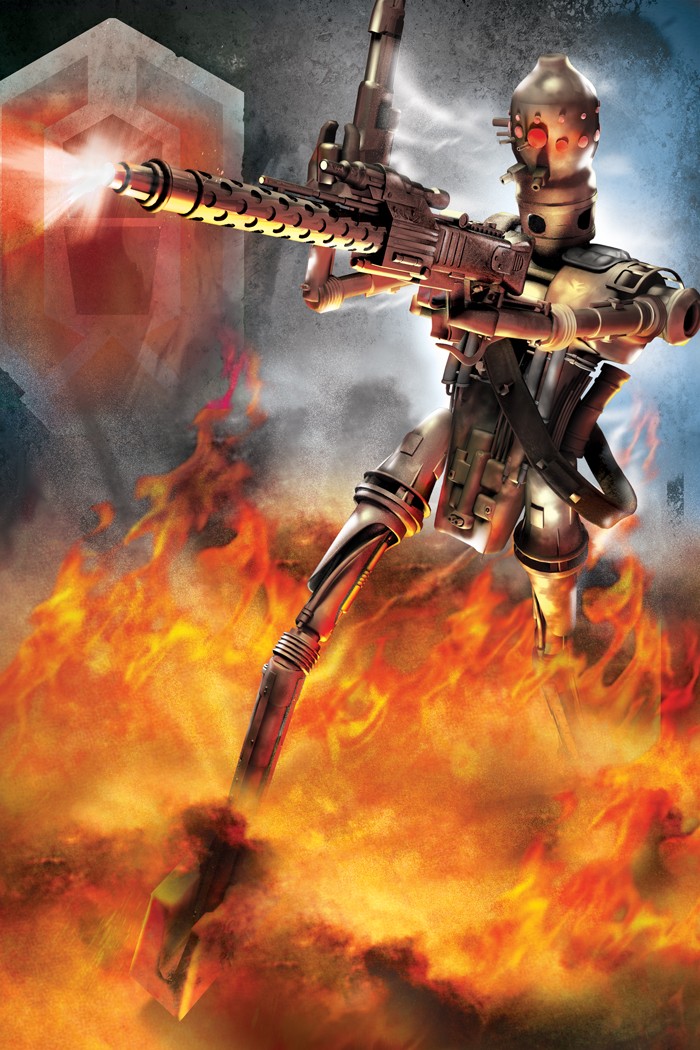 -not snark and gripe about the poor picture choice.
This thread is up to 68 pages in only 6 months on the D&D boards, may the force be strong with us as well.