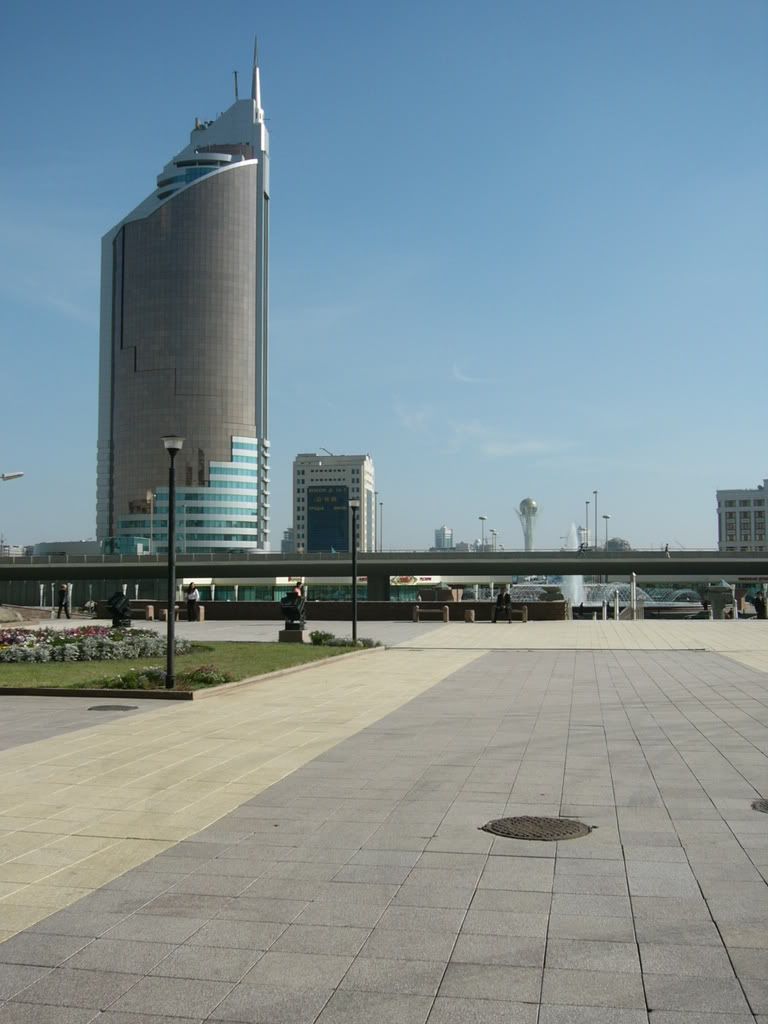 After looking at the above picture while thinking up ideas for a zombie apocalypse campaign, the inspiration to create a sort of fortress situated in a tall building came to me. Should enough people participate, I can start mapping out the "fortress" floor by floor.
Now, this particular building is in Kazakhstan, but any place near a river should do nicely. The entire survivor group would consist of no more than ten people. Most of them would be broadly skilled, though an engineer, medic and pair of close-quarters-combat specialists (for the stairs) in particular is optimal. Lastly, assume the surrounding city is devoid of other survivors.
Assuming you manage to successfully barricade the first floor and
have your choice of supplies to store on the various levels
, what would you choose? This includes food, hygienic products, weapons + ammunition, medicine, electronics...whatever is vital to you. Are hydroponic gardens viable?
Also, concerning water: the pipes will soon give out. Once taking it from the faucets becomes impossible, and your stores run down, is there an effective method to collect / draw it from the surroundings (I am aware climate will play a part)? Will the typical methods to generate power (solar, wind power, hydroelectricity) be worth considering?
Finally, for now, I was thinking that if the roof was large enough, you could keep a passenger helicopter up there for emergencies. If that was unfeasible, then hang gliders for all. Of course having a destination in mind is important too.