I had posted this elsewhere, so I thought I might share it here as well.
The Brief History of Feyd Moonglum
Halfling Warlock Feyd Moonglum possesses knowledge of a terrible truth mortals were not meant to know. When the stars are right, the Great Old Ones will return to savage the worlds of mortals. His master taught him that every time he wields his power it drains a minute amount of energy from the Great Old Ones, weakening them and delaying their return.
With the recent mysterious disappearance of his master, Feyd must now set out to not only find him, but also quash the rising cults who wish to hasten the return of the slumbering demons from the stars. These devotees of madness will stop at nothing to see their star gods return, and it is Feyd's destiny to stop them.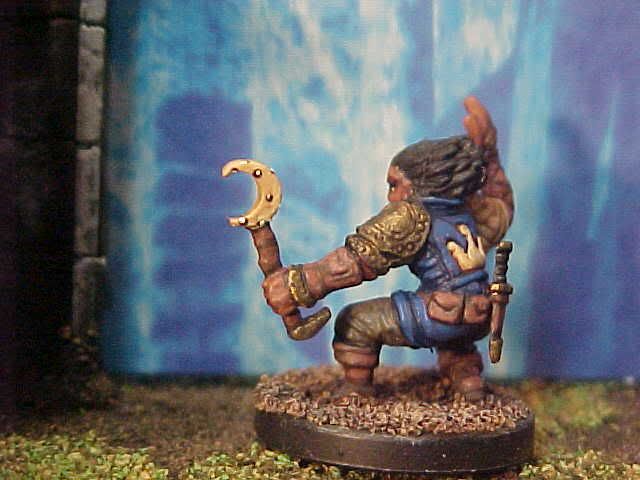 The minis is a simple conversion and re-paint from a D&D Miniatures Gnome Trickster.
Can't wait to play him!
Scot