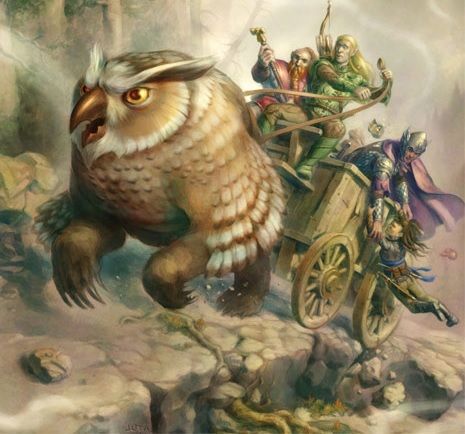 I'll be posting up some session notes from a two-part game that I'm in the middle of running.  I gathered up a group of friends for some fun with "Owlbear Run," a 4-6 level mini-adventure that was released in April through Dungeon Magazine.


The Cast
Thistledown - A 6th level Pixie Bard with a penchant for inserting himself into situations and conversation he most certainly doesn't belong and then trying his best to talk his way out of it.

Quajia - A 6th level Half-Orc Fighter (Slayer) with an axe to grind...up against the skulls of any fools who mess with her friends. 

Kitten - A 6th level Hengeyokai (Cat) Shaman whose pack tactics combining her Fey Panther companion and her Panther Spirit Companion are unequaled.

Parc 'Kor - A 6th level Hengeyokai (Hare) Ranger ready to hop into danger at a moment's notice.