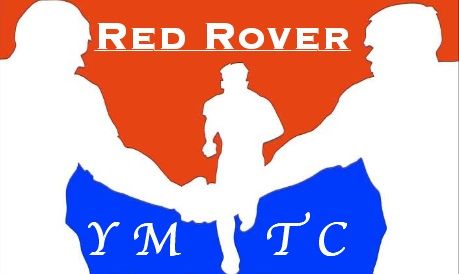 (image from 
here
.)
welcome to Razorborne's new contest, based on probably the best childhood game ever made! the rules, like the game it's based on, will be fairly simple. we will start with two teams of 7. (NOTE: teams are for scorekeeping. you are still competing as an individual. I say this because a lot of people don't like team-based contests and I don't want to scare them away) each round, each player on each team calls a player  from the other. if the caller scores higher than the callee, the callee switches teams. that's it! seriously that's all the rules. game ends when all 14 players are on a single team, and the winners will be the people who were on that team the longest without switching. one strategic note that is very important and that I want to make sure everyone knows is that there is no punishment for calling someone and failing. if you do so, they will not switch, but nothing bad will happen to you, so feel free to go up against the people currently winning even if you think they'll probably beat you.
I am also looking for judges! I intend to have two other judges, and will be accepting applications
VIA PM
. ideally I'm looking for one judge who's been around the block a few times and one who's an active member of the community looking to get their beak wet on judging, but depending on the applications I get that specific dynamic may or may not be possible.
a couple notes for judges


if you want to apply to be a judge, you can still apply to be a player too in case I don't pick you.


I am looking for a certain level of promptness. I'm likely going to try to run this on a weekly schedule, with 4 days of submissions and 3 days of grading. if you don't believe you can turn around 14 grades in 3 days once a week, then I'd like to request that you just apply as a player. if for some reason something specific comes up and you have to take longer one time, that's fine, but if you foresee yourself consistantly being unable to meet that timeline I'd rather go with someone else. please inform me in your PM that you read this point.


there will be no specific rubric. you can use whatever you want as long as I can determine a clear winner in each heads-up match. if you want you can just go through the challenges and pick a winner for each, or you can use any scoring system you want. players' total grades will be based on how many judges prefered them.


[/sblock]
but also, as always, this contest awards razorpoints! specifically, I will be using my new standard contest metric of 8 points to the winner, 5 to the second place, and 2 to the third place. where will that put you in the rankings? that depends on how many you have currently! but here's the current list of people with points, so you can place yourself:
razorpoints hall of fame



















a note on tiebreakers that no one has to read
after the most recent DFMM, I revamped my tiebreaker system here. previously, I was giving the top slot to whoever had had that many points the longest, which further punishes people competing in later contests. since I'd like to encourage participation, I switched it up so that the winner is whoever scored any points most recently. if two people scored points in the same event, whoever scored higher in that event gets the breaker.
[/sblock][/sblock]
so with that out of the way, all that remains is auditions! except I figured I'd try something a bit different. (different for me, anyway.) since Red Rover itself is a game that's mostly about whoever happens to be around, I'm doing random entries. I'll leave this entry open for 48 hours, then randomly select 10 players who said "in" to be in. there will also be four razorpoints slots, given to the four highest pointholders who say "in" in that timeframe, bringing us to 14 players, or two teams of 7! this also has the added advantage of not making myself and my judges rank a million players but shhhhh...
UPDATE: Players!
RED TEAM!


Shazzeh-4 turns


Silasw-4 turns


Silly-4 turns


SimonGlume-3 turns


Imi-3 turns


Fenix-3 turns


Steinhauser-2 turns


Atog-2 turns


AzureShade-2 turn


Dr. D-2 turns


Morgothra-1 turns


Mown-1 turns


Parad-0 turns


[/sblock]