I've just recently gotten back into Magic for the 3rd time (teen years/Mid 90's, college years/2003ish) and I've been buying a few packs. I stopped last night at Books-A-Million and bought a pack of Innistrad. When I got home and opened it I found the worst condition cards I've ever pulled from a MTG pack. When google searching for creased cards, I ran across
this article from 2004
talking about counterfeit cards. One of the things mentioned that I never knew was about the blue center to the cards if torn in half. Since I got a 2/2 Wolf Counter I figured that'd be great to test it on. No blue center, but I don't know if non-legit cards like that have it to start with. Since this is my first pack of Innistrad everything's new to me and I hate to destroy any of the real cards. Has anyone seen this kind of thing? I can't imagine they'd be selling phony cards at a national bookstore chain.
Here are some pictures I took: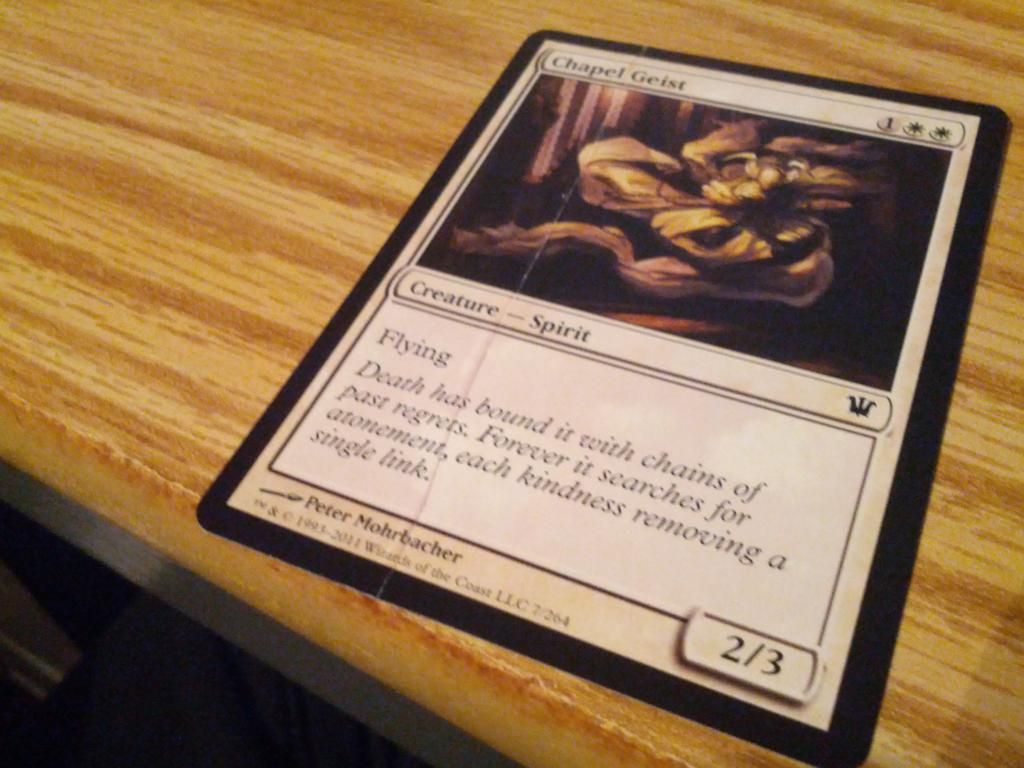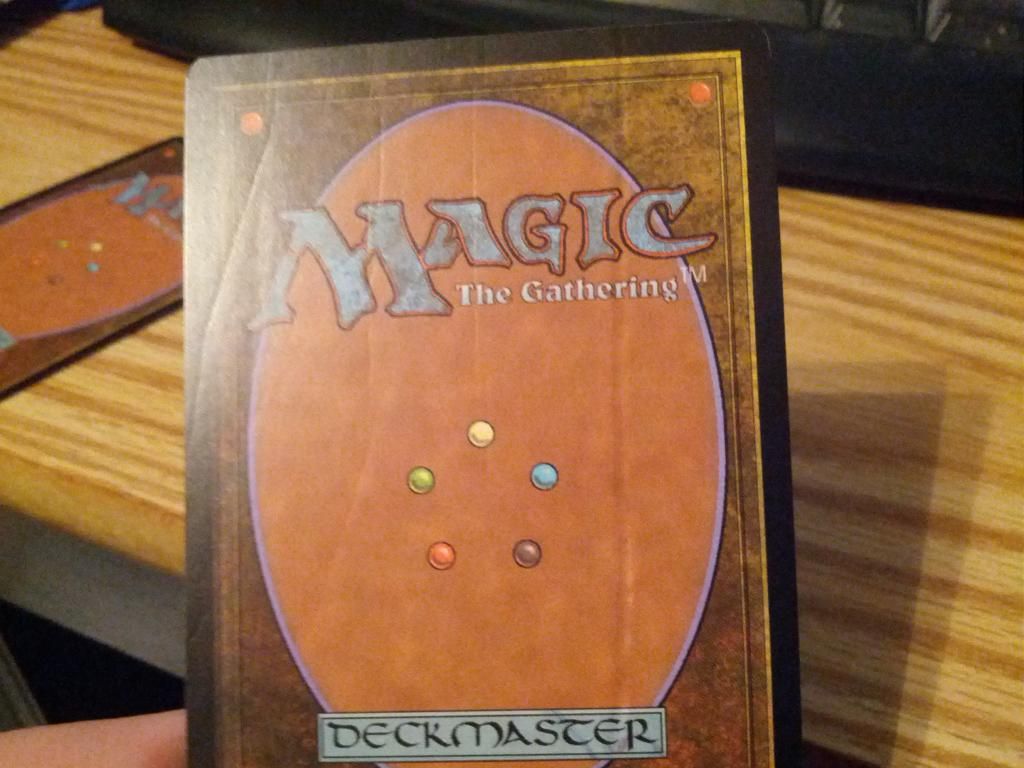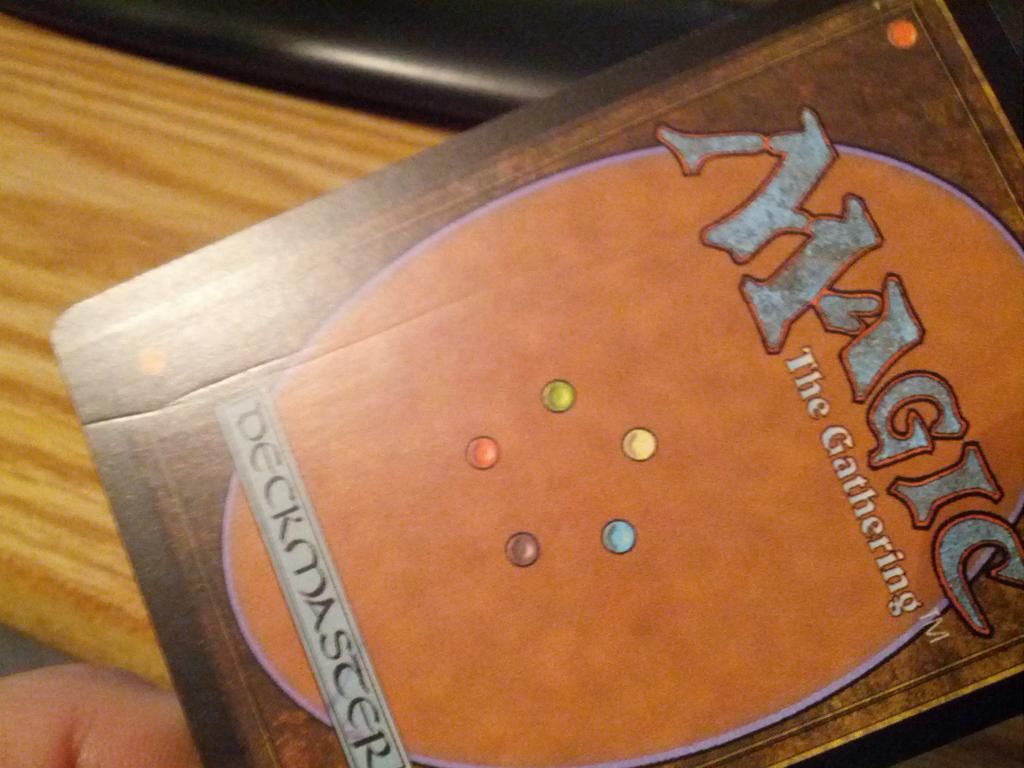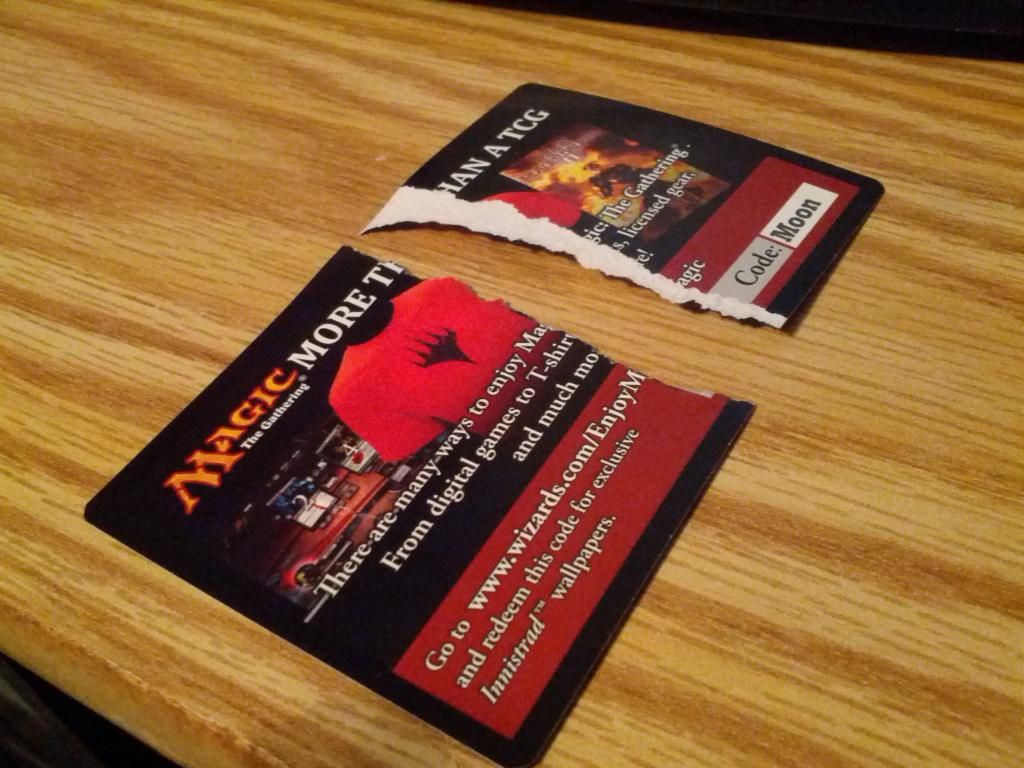 After posting this is make sense to me that they wouldn't use the same cardstock for the Wolf counter that they do for real cards, so that test is probably worthless. Does anyone know for sure about that though?