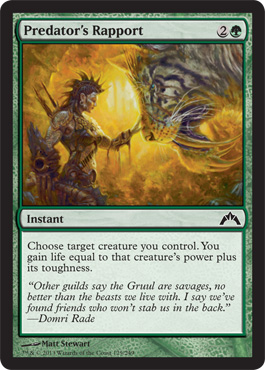 Predator's Rapport
Instant
(Common)
Choose target creature you control. You gain life equal to that creature's power plus its thoughness.
"Other guilds say the Gruul are savages, no better than the beasts we live with. I say we've found friends wo won't stab us in the back." - Domri Rade
I'm quite sure that's not Domri.