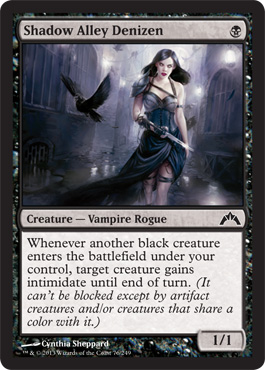 Shadow Alley Denizen
Creature - Vampire Rogue
(Common)
Whenever another black creature enters the battlefield under your control, target creature gains intimidate until end of turn.
(It can't be blocked except by artifact creatures and/or creatures that share a color with it.)
1/1
Decent onedrop for vapire tribal imho. Depending on your meta if she's better than
Pulse Tracker
though.