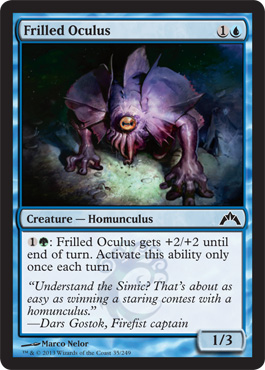 Frilled Oculus
Creature - Homunculus
(Common)
: Frilled Oculus gets +2/+2 until end of turn. Activate this ability only once each turn.
1/3
"Understand the Simic? That's about as easy as winning a staring contest with a homunculus." - Dars Gostok, Firefist captain
Some day all homunculi will unite and form an unstopable menace. But for now they'll just keep stalking us.