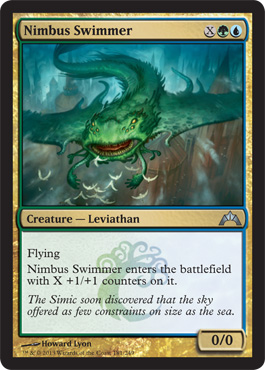 Nimbus Swimmer
Creature-Leviathan
Flying
Nimbus Swimmer enters the battlefield with X +1/+1 counters on it.
The simic soon discovered that the sky offered as a few contraints on size as the sea.
0/0
Er... This seems incredible in limited.  Never an irrelevent draw mid to late game, and great with evolve.  Brilliant card methinks.