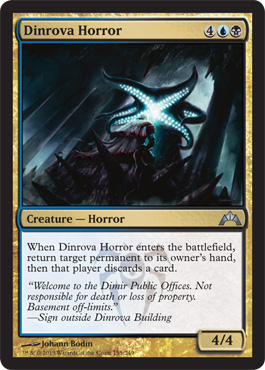 Dinrova Horror
|
Creature - Horror
(U)
When ~ enters the battlefield, return target permanent to its owner's hand, then that player discards a card.
"Welcome to the Dimir Public Offices. Not responsible for death or loss of property. Basement off-limits."-Sign outside Dinrova Building
4/4
Oh look,
Recoil
with a 4/4 body and funny flavor text. I dig it.