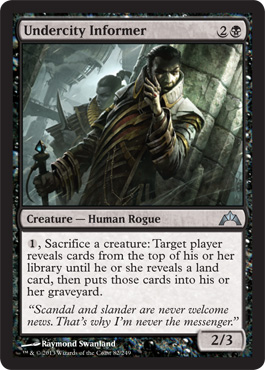 Undercity Enforcer
Creature - Human Rogue
(U)
, Sacrifice a creature: Target player reveals cards from the top of her or her library until he or she reveals a land card, then puts those cards into his or her graveyard.
"Scandal and slander are never welcome news. That's why I'm never the messenger."

2/3
I thought it was a 2/1 and was unimpressed, but a 2/3 is pretty solid.