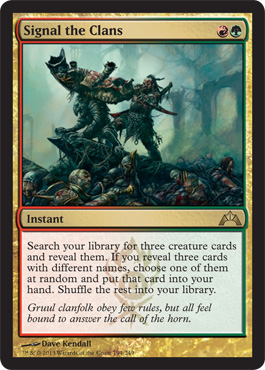 Signal the Clans
(Rare) -
Instant
Search your library for three creature cards and reveal them.
If you reveal three cards with different names, choose one of them at random and put that card in your hand. Shuffle the rest into your library.
Gruul clanfolk obey few rules, but all feel bound to answer the call of the horn.
Source:
mtg-jp.com