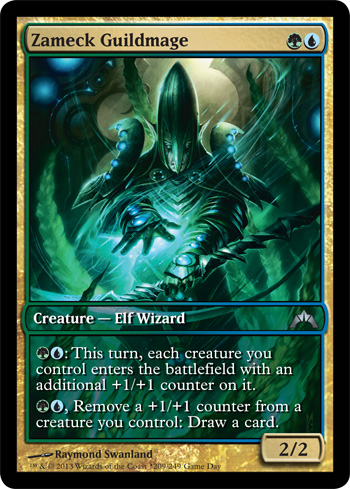 Zameck Guildmage
(Uncommon) -
Creature - Elf Wizard
: This turn, each creature you control enters the battlefield with an additional +1/+1 counter on it.
, Remove a +1/+1 counter from a creature you control: Draw a card.
2/2
Source: DailyMTG Arcana, GTC card image gallery.
The left copy is the Game Day full art promo, the right one is the pack copy.