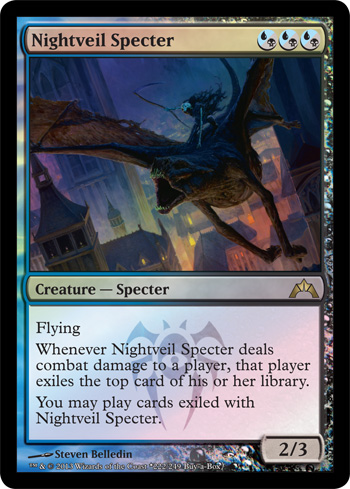 Nightveil Specter
(Rare) - :ubm::ubm::ubm:
Creature - Specter
Flying
When Nightveil Specter deals combat damage to a player, that player exiles the top card of his or her library.
You may play cards exiled with Nightveil Specter.
2/3
Source: DailyMTG Arcana.
This is the Buy-A-Box promo foil copy. Haven't got the art for the pack copy yet.