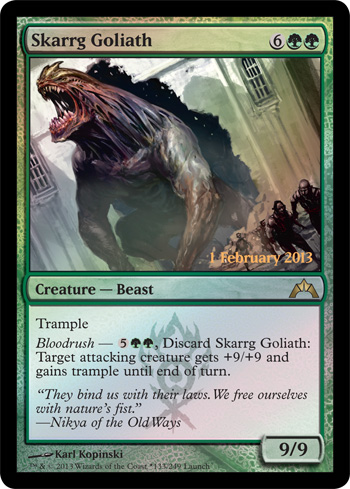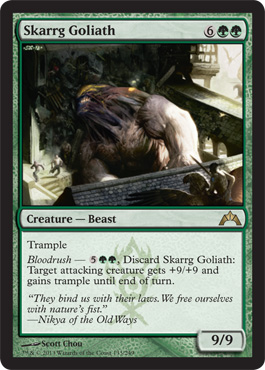 Skarrg Goliath
(Rare) -
Creature - Beast
Trample
Bloodrush
-
, Discard Skarrg Goliath: Target attacking creature gets +9/+9 and gains trample until end of turn.
"They bind us with their laws. We free ourselves with nature's fist." - Nikya of the Old Ways
9/9
Source: DailyMTG Arcana, GTC card image gallery
The left copy is the FNM Launch Weekend promo foil, the right one is the pack copy.