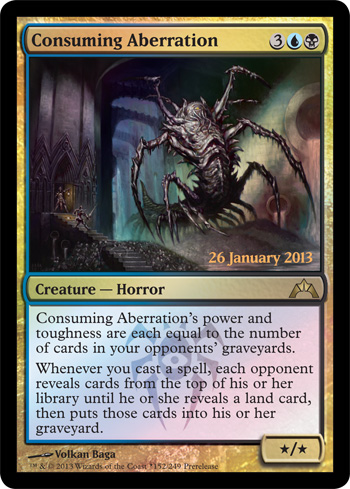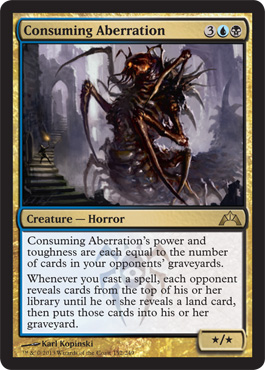 Consuming Aberration
(Rare) -
Creature - Horror
Consuming Aberration's power and toughness are each equal to the number of cards in your opponents' graveyards.
Whenever you cast a spell, each opponent reveals cards from the top of his or her library until he or she reveals a land card, then puts those cards into his or her graveyard.
*/*
Source: DailyMTG Arcana, GTC card image gallery.
Left version is the Dimir prerelease foil, right version is the pack copy.