The guys over at Gifted Vision have re-launched their Kickstarter for their Dungeon Crawler Pre-Painted plastic miniatures with a different rewards system that is more consumer friendly.
Heres the link to the Kickstarter:
Have a look at the minis:

Stretch goals # 1 & 2
Stretch goals 3 - 8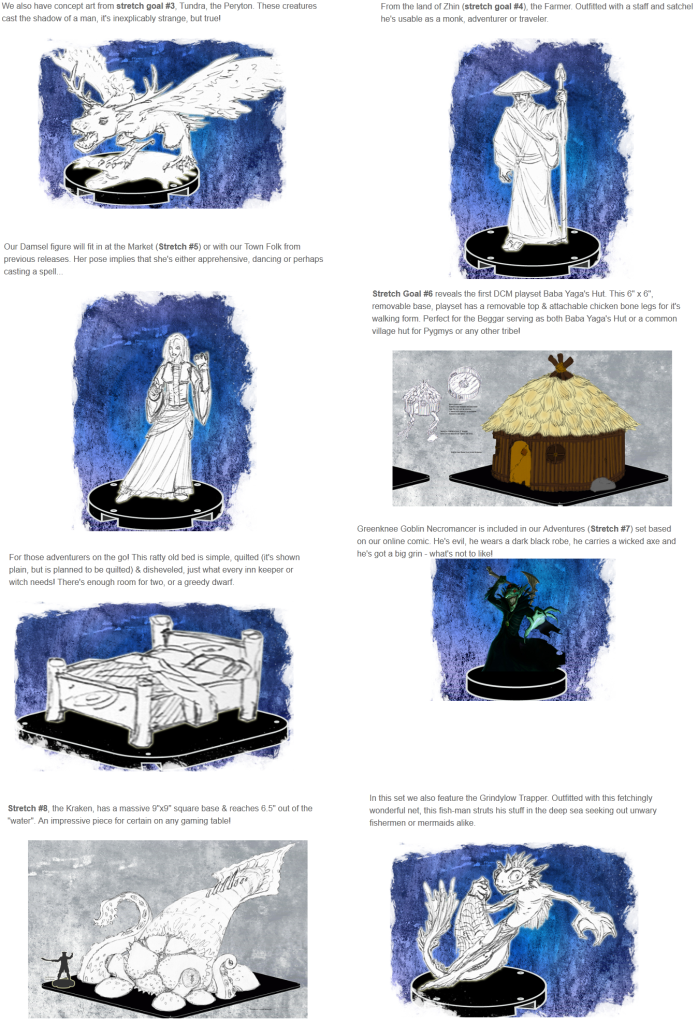 It looks to be a cool set of miniatures.
And the more you donate,  the more free stuff you get.