Hello all I just wanted to make sure if I was wrong about which guild promo cards are which.  The link on the RTR page doesn't actually show you which card it is and it's hard to tell sometimes.
I believe the promo cards will be the following but please let me know if you don't agree as my eyes aren't great and having to make them out with alternate art is sometimes dificult.
Izzet -
Hypersonic Dragon
Golgarri -
Corpsejack Menace
Rakdos -
Carnival Hellsteed
Azorius -
Archon of the Triumvirate
Selesnya -
Grove of the Guardian
  - This ones the easiest since it's obviously a land (no mana cost or p/t)
I think this is kind of bad as I think I would rate them in the order listed and of the pics below (Izzet, Golgari, Rakdos, Azorius then Selesnya), although the last 2 are open to debate.
It just seems kind of sad as without knowing what is in your packs your prob going to choose one of the first 3 leaving the last two under played. I really would have preferred Collective Blessing for Selesnya.  As it stands I believe I will be choosing Izzet for my promo and then playing Izzet/Rakdos or Izzet/Azorius if feasible.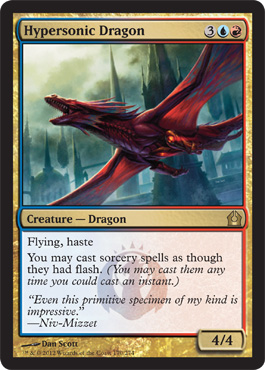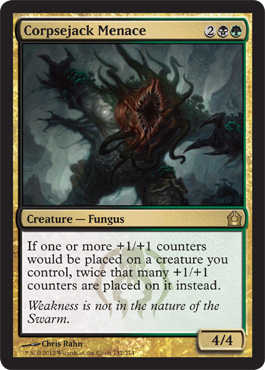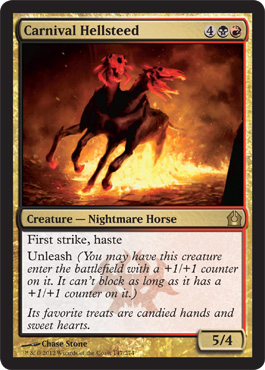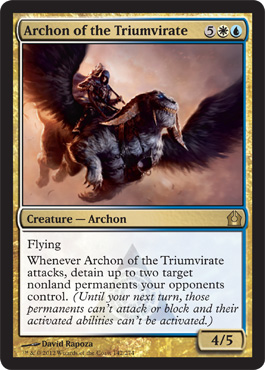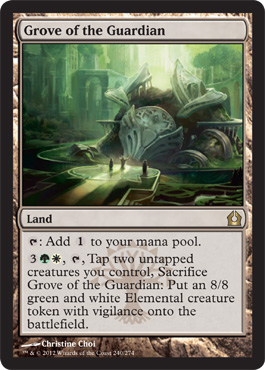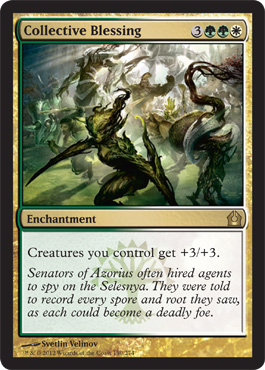 So what do you all think?  Am I right?
www.wizards.com/magic/tcg/products.aspx?...
I really believe they should take out the ability to play with the Promo.  Also ditch the Guild Booster pack as it's just going to make things lack a bit of challenge.  Only way you don't play the promo card or with the guild chosen is if you either open unblievable bombs in other guild or absolutely nothing to make your guild choice remotely playable.