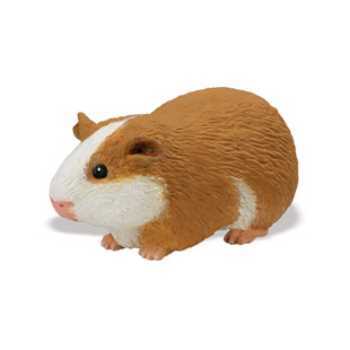 So my son bought me this guinea pig model as inspiration for a GW game he would like me to run. I mounted on a huge base.
Now I need to Gammarize it!  I could use some ideas for powerz, etc.  
I was thinking of Thundering shrieks, perhaps leaping about (a la shifts)
I was also trying to come up with something having to do with "Being a guinea pig."  So, the mutant GP could make a PC _its_ guinea pig, like make the target of the attack share damage, etc. 
????