Introduction:

Caw/Blade was the dominant deck of the last year. After New Phyrexia, Stoneforge Mystic and Batterskull prooved to be such a broken interraction that Mystic had to be banned, along with its buddy Jace, the Mind Sculptor. But despite the bannings, the deck carried on, with its Squadron Hawks and Inkmoth Nexus carrying Sword of Feast and Famine.

Rotation saw the departure of the Hawks, Preordain, so the deck should be done for, right?

Nop.




There are a couple of reasons why this architype is good. Those are:

1. UW is an extremely flexible color combination with all-purpose cards like Oblivion Ring, Revoke Existence, Day of Judgment, Gideon Jura and matchup specific answers in Celestial Purge, Timely Reinforcements, you're having it good.

2. Either through a mass of fliers in Inkmoth Nexus, Midnight Haunting or Moorland Haunt or through Hexproof creatures, you're stretching your opponents' removals. Both of the plans allow you to ride a sword bearer to victory with ease.


Let's take a look at both these plans:


Midnight Haunting Plan
Midnight Haunting
This is my preferred angle of attack in Sword deck. Midnight Haunting gives you instant speed blockers and attackers, which allows you to take advantage of more permission spells. Unlike the other plan, this one is inherintly synergetic with
Snapcaster Mage
, and it allows you to run a full suit of Tiago, since you're not forced to use him reactively alone. Tiago and 5 mana represents 4 power at instant speed, an incredible resilience to Edict effects, and DoJ immune creatures.
It also settles the debate on
Inkmoth Nexus
vs
Moorland Haunt
, allowing you to run 4 copies of said Manland, and boys everywhere: Manlands are very good.
Hexproof Plan
Geist of Saint Traft
and
Invisible Stalker
These two are fine. Problem is, when they're good, they're very good, but when they're bad, they're horrible. You have to tap out to cast them, and they're vulnerable to edict effects. Both of them are pretty mediocre without a Sword because pinging 1 with Stalker is not a great option, and Saint Traft dies to an easy Tiago Chan block. Since you need to cast these early, your leaks will be less effective as well and you'll be generally weak to aggro strategies or a timely Liliana.
Decklists:


[sblock]




Maindeck:

Artifacts
1

" href="http://sales.starcitygames.com/cardsearch.php?game_type=1&singlesearch=Batterskull" class="card_popup">Batterskull
1

" href="http://sales.starcitygames.com/cardsearch.php?game_type=1&singlesearch=Sword+of+Feast+and+Famine" class="card_popup">Sword of Feast and Famine

Artifact Creatures
1

" href="http://sales.starcitygames.com/cardsearch.php?game_type=1&singlesearch=Solemn+Simulacrum" class="card_popup">Solemn Simulacrum
2

" href="http://sales.starcitygames.com/cardsearch.php?game_type=1&singlesearch=Wurmcoil+Engine" class="card_popup">Wurmcoil Engine

Creatures
1

" href="http://sales.starcitygames.com/cardsearch.php?game_type=1&singlesearch=Azure+Mage" class="card_popup">Azure Mage
1

" href="http://sales.starcitygames.com/cardsearch.php?game_type=1&singlesearch=Blade+Splicer" class="card_popup">Blade Splicer
2

" href="http://sales.starcitygames.com/cardsearch.php?game_type=1&singlesearch=Consecrated+Sphinx" class="card_popup">Consecrated Sphinx
2

" href="http://sales.starcitygames.com/cardsearch.php?game_type=1&singlesearch=Hero+of+Bladehold" class="card_popup">Hero of Bladehold
2

" href="http://sales.starcitygames.com/cardsearch.php?game_type=1&singlesearch=Phantasmal+Image" class="card_popup">Phantasmal Image
1

" href="http://sales.starcitygames.com/cardsearch.php?game_type=1&singlesearch=Sun+Titan" class="card_popup">Sun Titan

Enchantments
3

" href="http://sales.starcitygames.com/cardsearch.php?game_type=1&singlesearch=Oblivion+Ring" class="card_popup">Oblivion Ring





Instants
2

" href="http://sales.starcitygames.com/cardsearch.php?game_type=1&singlesearch=Dissipate" class="card_popup">Dissipate
4

" href="http://sales.starcitygames.com/cardsearch.php?game_type=1&singlesearch=Mana+Leak" class="card_popup">Mana Leak
4

" href="http://sales.starcitygames.com/cardsearch.php?game_type=1&singlesearch=Think+Twice" class="card_popup">Think Twice

Planeswalkers
2

" href="http://sales.starcitygames.com/cardsearch.php?game_type=1&singlesearch=Gideon+Jura" class="card_popup">Gideon Jura
1

" href="http://sales.starcitygames.com/cardsearch.php?game_type=1&singlesearch=Jace%2C+Memory+Adept" class="card_popup">Jace, Memory Adept

Sorceries
3

" href="http://sales.starcitygames.com/cardsearch.php?game_type=1&singlesearch=Day+of+Judgment" class="card_popup">Day of Judgment
1

" href="http://sales.starcitygames.com/cardsearch.php?game_type=1&singlesearch=Timely+Reinforcements" class="card_popup">Timely Reinforcements

Basic Lands
8

" href="http://sales.starcitygames.com/cardsearch.php?game_type=1&singlesearch=Island" class="card_popup">Island
7

" href="http://sales.starcitygames.com/cardsearch.php?game_type=1&singlesearch=Plains" class="card_popup">Plains

Lands
4

" href="http://sales.starcitygames.com/cardsearch.php?game_type=1&singlesearch=Glacial+Fortress" class="card_popup">Glacial Fortress
2

" href="http://sales.starcitygames.com/cardsearch.php?game_type=1&singlesearch=Inkmoth+Nexus" class="card_popup">Inkmoth Nexus
1

" href="http://sales.starcitygames.com/cardsearch.php?game_type=1&singlesearch=Moorland+Haunt" class="card_popup">Moorland Haunt
4

" href="http://sales.starcitygames.com/cardsearch.php?game_type=1&singlesearch=Seachrome+Coast" class="card_popup">Seachrome Coast



Sideboard:

1

" href="http://sales.starcitygames.com/cardsearch.php?game_type=1&singlesearch=Torpor+Orb" class="card_popup">Torpor Orb
1

" href="http://sales.starcitygames.com/cardsearch.php?game_type=1&singlesearch=Mirran+Crusader" class="card_popup">Mirran Crusader
1

" href="http://sales.starcitygames.com/cardsearch.php?game_type=1&singlesearch=Oblivion+Ring" class="card_popup">Oblivion Ring
1

" href="http://sales.starcitygames.com/cardsearch.php?game_type=1&singlesearch=Volition+Reins" class="card_popup">Volition Reins
2

" href="http://sales.starcitygames.com/cardsearch.php?game_type=1&singlesearch=Celestial+Purge" class="card_popup">Celestial Purge
1

" href="http://sales.starcitygames.com/cardsearch.php?game_type=1&singlesearch=Divine+Offering" class="card_popup">Divine Offering
3

" href="http://sales.starcitygames.com/cardsearch.php?game_type=1&singlesearch=Flashfreeze" class="card_popup">Flashfreeze
1

" href="http://sales.starcitygames.com/cardsearch.php?game_type=1&singlesearch=White+Sun%27s+Zenith" class="card_popup">White Sun's Zenith
1

" href="http://sales.starcitygames.com/cardsearch.php?game_type=1&singlesearch=Elspeth+Tirel" class="card_popup">Elspeth Tirel
1

" href="http://sales.starcitygames.com/cardsearch.php?game_type=1&singlesearch=Revoke+Existence" class="card_popup">Revoke Existence
2

" href="http://sales.starcitygames.com/cardsearch.php?game_type=1&singlesearch=Timely+Reinforcements" class="card_popup">Timely Reinforcements







________________




Maindeck:

Artifacts
3

" href="http://sales.starcitygames.com/cardsearch.php?game_type=1&singlesearch=Sword+of+Feast+and+Famine" class="card_popup">Sword of Feast and Famine

Creatures
2

" href="http://sales.starcitygames.com/cardsearch.php?game_type=1&singlesearch=Consecrated+Sphinx" class="card_popup">Consecrated Sphinx
3

" href="http://sales.starcitygames.com/cardsearch.php?game_type=1&singlesearch=Doomed+Traveler" class="card_popup">Doomed Traveler
4

" href="http://sales.starcitygames.com/cardsearch.php?game_type=1&singlesearch=Invisible+Stalker" class="card_popup">Invisible Stalker
4

" href="http://sales.starcitygames.com/cardsearch.php?game_type=1&singlesearch=Snapcaster+Mage" class="card_popup">Snapcaster Mage

Enchantments
2

" href="http://sales.starcitygames.com/cardsearch.php?game_type=1&singlesearch=Oblivion+Ring" class="card_popup">Oblivion Ring





Instants
3

" href="http://sales.starcitygames.com/cardsearch.php?game_type=1&singlesearch=Dismember" class="card_popup">Dismember
2

" href="http://sales.starcitygames.com/cardsearch.php?game_type=1&singlesearch=Disperse" class="card_popup">Disperse
4

" href="http://sales.starcitygames.com/cardsearch.php?game_type=1&singlesearch=Mana+Leak" class="card_popup">Mana Leak
3

" href="http://sales.starcitygames.com/cardsearch.php?game_type=1&singlesearch=Think+Twice" class="card_popup">Think Twice

Planeswalkers
2

" href="http://sales.starcitygames.com/cardsearch.php?game_type=1&singlesearch=Gideon+Jura" class="card_popup">Gideon Jura

Sorceries
2

" href="http://sales.starcitygames.com/cardsearch.php?game_type=1&singlesearch=Day+of+Judgment" class="card_popup">Day of Judgment

Basic Lands
6

" href="http://sales.starcitygames.com/cardsearch.php?game_type=1&singlesearch=Island" class="card_popup">Island
5

" href="http://sales.starcitygames.com/cardsearch.php?game_type=1&singlesearch=Plains" class="card_popup">Plains

Lands
1

" href="http://sales.starcitygames.com/cardsearch.php?game_type=1&singlesearch=Drowned+Catacomb" class="card_popup">Drowned Catacomb
4

" href="http://sales.starcitygames.com/cardsearch.php?game_type=1&singlesearch=Glacial+Fortress" class="card_popup">Glacial Fortress
2

" href="http://sales.starcitygames.com/cardsearch.php?game_type=1&singlesearch=Inkmoth+Nexus" class="card_popup">Inkmoth Nexus
1

" href="http://sales.starcitygames.com/cardsearch.php?game_type=1&singlesearch=Isolated+Chapel" class="card_popup">Isolated Chapel
3

" href="http://sales.starcitygames.com/cardsearch.php?game_type=1&singlesearch=Moorland+Haunt" class="card_popup">Moorland Haunt
4

" href="http://sales.starcitygames.com/cardsearch.php?game_type=1&singlesearch=Seachrome+Coast" class="card_popup">Seachrome Coast



Sideboard:

1

" href="http://sales.starcitygames.com/cardsearch.php?game_type=1&singlesearch=Oblivion+Ring" class="card_popup">Oblivion Ring
3

" href="http://sales.starcitygames.com/cardsearch.php?game_type=1&singlesearch=Divine+Offering" class="card_popup">Divine Offering
3

" href="http://sales.starcitygames.com/cardsearch.php?game_type=1&singlesearch=Negate" class="card_popup">Negate
2

" href="http://sales.starcitygames.com/cardsearch.php?game_type=1&singlesearch=Purify+the+Grave" class="card_popup">Purify the Grave
3

" href="http://sales.starcitygames.com/cardsearch.php?game_type=1&singlesearch=Steel+Sabotage" class="card_popup">Steel Sabotage
1

" href="http://sales.starcitygames.com/cardsearch.php?game_type=1&singlesearch=Day+of+Judgment" class="card_popup">Day of Judgment
2

" href="http://sales.starcitygames.com/cardsearch.php?game_type=1&singlesearch=Timely+Reinforcements" class="card_popup">Timely Reinforcements







______________




Maindeck:

Artifacts
3

" href="http://sales.starcitygames.com/cardsearch.php?game_type=1&singlesearch=Sword+of+Feast+and+Famine" class="card_popup">Sword of Feast and Famine

Creatures
2

" href="http://sales.starcitygames.com/cardsearch.php?game_type=1&singlesearch=Consecrated+Sphinx" class="card_popup">Consecrated Sphinx
4

" href="http://sales.starcitygames.com/cardsearch.php?game_type=1&singlesearch=Snapcaster+Mage" class="card_popup">Snapcaster Mage

Enchantments
2

" href="http://sales.starcitygames.com/cardsearch.php?game_type=1&singlesearch=Oblivion+Ring" class="card_popup">Oblivion Ring





Instants
2

" href="http://sales.starcitygames.com/cardsearch.php?game_type=1&singlesearch=Dismember" class="card_popup">Dismember
3

" href="http://sales.starcitygames.com/cardsearch.php?game_type=1&singlesearch=Dissipate" class="card_popup">Dissipate
4

" href="http://sales.starcitygames.com/cardsearch.php?game_type=1&singlesearch=Forbidden+Alchemy" class="card_popup">Forbidden Alchemy
4

" href="http://sales.starcitygames.com/cardsearch.php?game_type=1&singlesearch=Mana+Leak" class="card_popup">Mana Leak
4

" href="http://sales.starcitygames.com/cardsearch.php?game_type=1&singlesearch=Midnight+Haunting" class="card_popup">Midnight Haunting

Planeswalkers
3

" href="http://sales.starcitygames.com/cardsearch.php?game_type=1&singlesearch=Gideon+Jura" class="card_popup">Gideon Jura

Sorceries
3

" href="http://sales.starcitygames.com/cardsearch.php?game_type=1&singlesearch=Day+of+Judgment" class="card_popup">Day of Judgment

Basic Lands
6

" href="http://sales.starcitygames.com/cardsearch.php?game_type=1&singlesearch=Island" class="card_popup">Island
5

" href="http://sales.starcitygames.com/cardsearch.php?game_type=1&singlesearch=Plains" class="card_popup">Plains

Lands
2

" href="http://sales.starcitygames.com/cardsearch.php?game_type=1&singlesearch=Drowned+Catacomb" class="card_popup">Drowned Catacomb
4

" href="http://sales.starcitygames.com/cardsearch.php?game_type=1&singlesearch=Glacial+Fortress" class="card_popup">Glacial Fortress
3

" href="http://sales.starcitygames.com/cardsearch.php?game_type=1&singlesearch=Inkmoth+Nexus" class="card_popup">Inkmoth Nexus
2

" href="http://sales.starcitygames.com/cardsearch.php?game_type=1&singlesearch=Isolated+Chapel" class="card_popup">Isolated Chapel
4

" href="http://sales.starcitygames.com/cardsearch.php?game_type=1&singlesearch=Seachrome+Coast" class="card_popup">Seachrome Coast





_____________
Maindeck:
Artifacts
1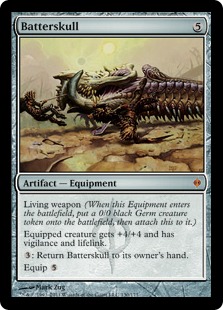 " href="http://sales.starcitygames.com//cardsearch.php?singlesearch=Batterskull" class="card_popup">Batterskull
2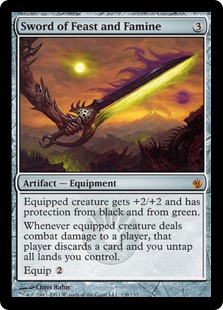 " href="http://sales.starcitygames.com//cardsearch.php?singlesearch=Sword+of+Feast+and+Famine" class="card_popup">Sword of Feast and Famine
Creatures
1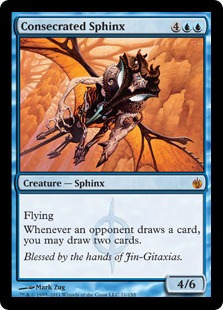 " href="http://sales.starcitygames.com//cardsearch.php?singlesearch=Consecrated+Sphinx" class="card_popup">Consecrated Sphinx
4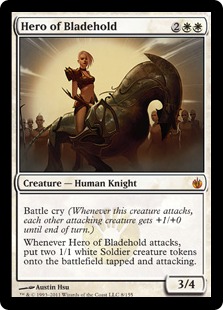 " href="http://sales.starcitygames.com//cardsearch.php?singlesearch=Hero+of+Bladehold" class="card_popup">Hero of Bladehold
3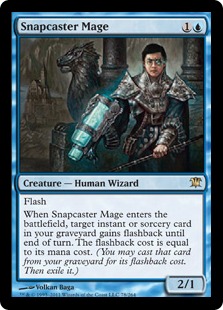 " href="http://sales.starcitygames.com//cardsearch.php?singlesearch=Snapcaster+Mage" class="card_popup">Snapcaster Mage
Enchantments
3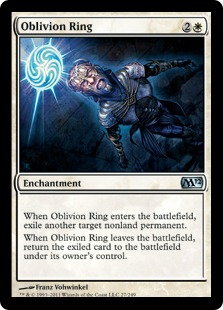 " href="http://sales.starcitygames.com//cardsearch.php?singlesearch=Oblivion+Ring" class="card_popup">Oblivion Ring
Instants
4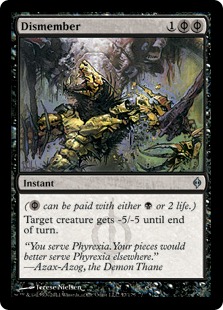 " href="http://sales.starcitygames.com//cardsearch.php?singlesearch=Dismember" class="card_popup">Dismember
4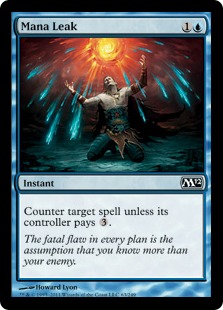 " href="http://sales.starcitygames.com//cardsearch.php?singlesearch=Mana+Leak" class="card_popup">Mana Leak
Legendary Creatures
1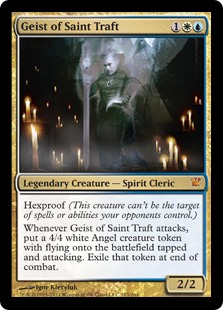 " href="http://sales.starcitygames.com//cardsearch.php?singlesearch=Geist+of+Saint+Traft" class="card_popup">Geist of Saint Traft
Planeswalkers
3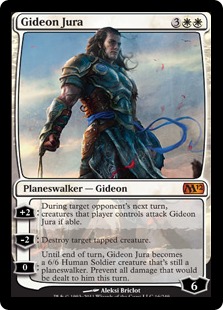 " href="http://sales.starcitygames.com//cardsearch.php?singlesearch=Gideon+Jura" class="card_popup">Gideon Jura
Sorceries
2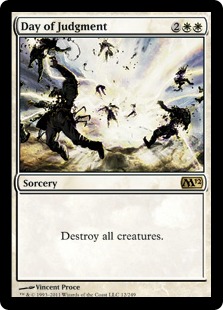 " href="http://sales.starcitygames.com//cardsearch.php?singlesearch=Day+of+Judgment" class="card_popup">Day of Judgment
3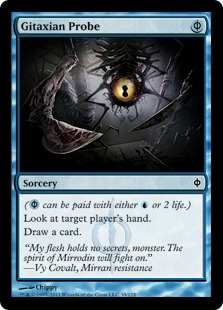 " href="http://sales.starcitygames.com//cardsearch.php?singlesearch=Gitaxian+Probe" class="card_popup">Gitaxian Probe
3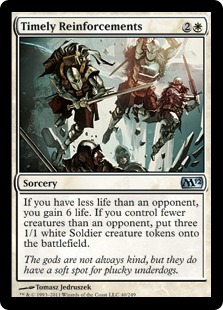 " href="http://sales.starcitygames.com//cardsearch.php?singlesearch=Timely+Reinforcements" class="card_popup">Timely Reinforcements
Basic Lands
6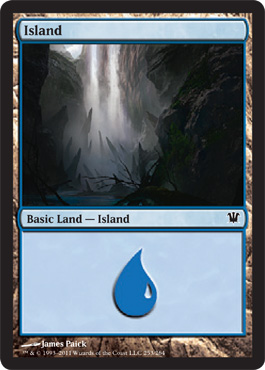 " href="http://sales.starcitygames.com//cardsearch.php?singlesearch=Island" class="card_popup">Island
7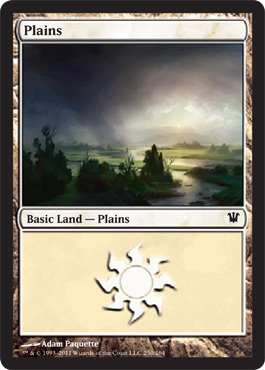 " href="http://sales.starcitygames.com//cardsearch.php?singlesearch=Plains" class="card_popup">Plains
Lands
4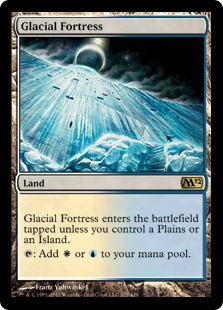 " href="http://sales.starcitygames.com//cardsearch.php?singlesearch=Glacial+Fortress" class="card_popup">Glacial Fortress
4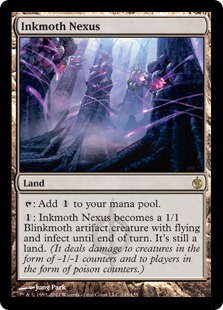 " href="http://sales.starcitygames.com//cardsearch.php?singlesearch=Inkmoth+Nexus" class="card_popup">Inkmoth Nexus
1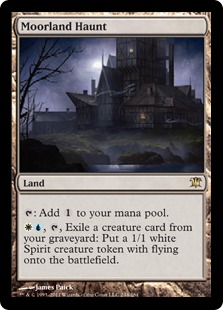 " href="http://sales.starcitygames.com//cardsearch.php?singlesearch=Moorland+Haunt" class="card_popup">Moorland Haunt
4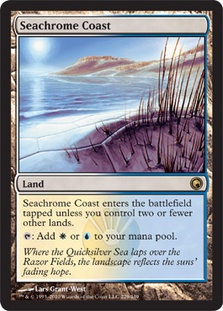 " href="http://sales.starcitygames.com//cardsearch.php?singlesearch=Seachrome+Coast" class="card_popup">Seachrome Coast
Sideboard:
2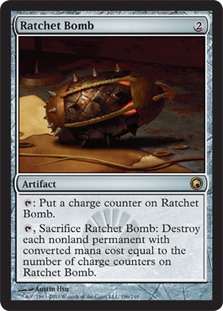 " href="http://sales.starcitygames.com//cardsearch.php?singlesearch=Ratchet+Bomb" class="card_popup">Ratchet Bomb
2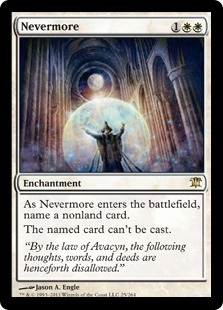 " href="http://sales.starcitygames.com//cardsearch.php?singlesearch=Nevermore" class="card_popup">Nevermore
1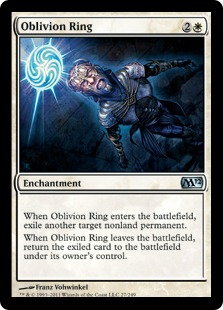 " href="http://sales.starcitygames.com//cardsearch.php?singlesearch=Oblivion+Ring" class="card_popup">Oblivion Ring
1