My dear Gaming friends,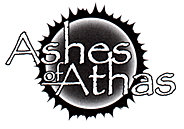 Thanks to the generous and wonderful global Admins, under Baldman Games, and our own special guest (one of those admins) Mr.
Chris Sims
,
Comicpalooza 2011
was granted the right to offer the con-exclusive, rare 
Ashes of Athas
Living Dark Sun campaign! 
We will be hosting Mr.
Chris Perkins
of
Wizards of the Coast
, to offer playtests, previews, and all kinds of D&D goodness.  We will have open play, demo play, and also a strong LFR RPGA schedule, developing every day.  Will we offer the 2011 Battle Interactive.  We are mustering DMs and players now!
Also joining us will be Mr.
Hyrum Savage
, the director of events for
Paizo
, and Mr.
Stephen Radney-McFarland
, a
game designer
and superstar writer who recently joined the team at Paizo, but who also writes for DDI and has worked with Wizards as well.  The Pathfinder Society will muster in force, and bring brand new modules, con-specials, and also previews and playtest materials.
This will be THE place to game in the Southwest for 2011...maybe anywhere in the USA!
Author and freelance game writer Ari Marmell rounds out our current guests for Gaming.
Please, gather your gaming friends and come tabletop, LARP, dice, and card game with us!  Our Warhorn site allows for free log-in and slotting, although you will be required to purchase a con pass on the main site.  I encourage you to get tickets asap, while they are still on presale discount.
PS - To volunteer for staff or security, please use our main con site.  To volunteer as an experienced DM, please contact me.
 
-- George Comits

Gaming Segment director
Comicpalooza 2011