The question we must answer today:
Is it possible to make a team of robotic Super Chargers that will be able to defeat all other robots in the universe?
        
  Yes. Quite possible.


The idea comes from:
community.wizards.com/go/thread/view/758...
Combined with my build here:
community.wizards.com/go/thread/view/758...
Essentially there's a new Warlord/Barbarian Paragon Path called Warpath Berserker that as an at-will (essentially) allows two adjacent allies to charge. Since two charges is better than one, the question had to be asked: what if we had a whole team of these guys?
Well, here's the answer - they're pretty damn good, and should be very amusing to play as well.
Key concepts:
1) A team of 6x 16th level Barbarian|Warlord/Fighter/Warpath Berserkers
. I was debating having different builds for the 'quarterback' and safety and whatever, but it seemed like belaboring the point a bit too much. (I mean, we're going to have Thunderbolt Based Super Chargers, so the analogy should already be painfully obvious.)
2)
Each guy is a fully functional
Super Charger
, but instead of charging himself, he has two of his buddies charge instead.
3)
On a charge, they slide a target two squares, setting up the next charge(s), and knock them prone for CA. If we want more reliable CA, we can take Impetuous Charger, which grants CA to all allies when we charge an opponent, even if we miss! We will have
exceptional battlefield control,
able to completely rearrange the battlefield every round.
4)
The key aspect is a Warpath Berserker 11 power called
"Kill 'Em All"
"Crush Them"
. Standard action, two adjacent allies can charge. If either hits, you recharge the power. If they both miss, you cry yourself into a little corner, but we'll try to make sure that doesn't happen.
5)
Healing.
6 inspiring words per encounter
. If we want to spend a feat on Fight On, we get
12 heals/encounter
. This is nice. With 6 double-surge dailies in our pocket, and everyone having a Ring of the Dragonborn Emporer, we can pretty much never die. We also won't mention the Reparation Apparatus, a Cincture of Vivacity and Life Thane Rage or Macetail Rage, because that would be rather unfair to our DMs. (In all seriousness, though, I'd recommend maybe two of the guys specialize in healing - things like Strength of Conviction can make a huge difference.)
6) Large damage bonus
- since we're optimizing a party, we get to use Blood Cousin's Tribe instead of, or in addition to, Weapon Focus (+6 to damage instead of +2, and untyped to boot), since we'll always be raging for any combat that matters. The Warpath Berserker PP grants +2 untyped to damage just because we're raging, too. And, of course, we're also going to stack all our charge bonuses together.
7) Lots of out of initiative attacks
. Strikebacks, Tattoos, Ring of the Dragonborn Emporer (another one), Battle Awareness, Curtain of Steel, Powerful Warning, Impromptu Attack, etc. = we'll be making at least one attack a round out of our normal order. In a good round, we'll make 6 attacks per PC against a target. This is a lot of damage when four of them are optimized charges.
8) They're all Battlefront Leaders
. This means that every time initiative is rolled, the entire party gets to move half its speed, just because. Ideal for getting out of unfavorable starting locations, and into ideal charging spots. If we take Improved Battlefield Shift, then we get to shift the whole party their speed when init is rolled.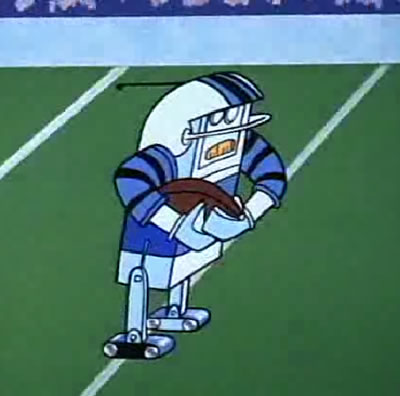 How a round of combat works:

The Chargers are arranged in a line, 6 wide: ABCDEF, or split into two groups of three: ABC DEF.  At the snap, B and E order A&C, and D&F to charge. They then move back up into a line formation, but rotate spots one to the left: BCA EFD. C and F go, same thing, and then A and D. All told, we get twelve charge attacks a round.
Our rages all help set up the battlefield, too. The otherwise humdrum Scytheclaw rage suddenly becomes an opportunity for the entire team to beat on the opposition. Likewise, Swift Panther rage and all the other tricks to charge every round still work, too. We also have utility powers like Tactical Orders available to help set up the battlefield how we want.
                                                Other formations are also possible
.
DPR Analysis
:
16th level - 22 Str, 14 Con, 18 Dex, 9 Int, 16 Wis, 11 Cha
To hit: +23 to hit (+25 with CA, +27 with Enraged Surge, +28 when charging) vs AC30
MBA Damage: 1d10+24 (+4 Enh, +6 Str, +4 IAoP, +6 Blood Cousin Tribe, +2 Weapon Focus, +2 Infectious Rage) (30 on a hit, 48 on a crit)
Charge (Howling Strike) Damage: 2d10+7d6+24 (~59.5 damage, ~105 on a crit) radiant and thunder, +slide 2 and knock prone. +2 damage if Enraged Surging. Charges do not provoke OAs.
Demi-Encounter Nova Round:
1) Everyone uses Crush Them (two charges per PC) and Kill Them All or Enraged Surge (we'll just use Enraged Surge, for simplicity: +2 to hit and damage for the round). 85% hit rate, 5% crit rate for 0.90 *61.5 + 0.05 * 107 = 60.7DPR per hit x 12 hits = 728 damage. (This is more than enough to kill a 16th level solo, before we even start pouring on the damage.)
2) Oh, wait, did our friend just hit that guy? Impromptu Strikes all round! 2 basic attacks from everyone in the party (the free action limit is per turn, so we avoid the problem). 0.85 * 30, 0.05 * 48 = 27.9DPR per hit x 12 hits = 334.8 damage.
3) Action Point! Repeat Step #1 = 728 damage.
Total damage inflicted by the party = 1792 damage, almost three solos worth in the nova round - while maintaining superior battlefield control and survivability.
Sustained DPR:
Essentially, we can repeat Step #1 above, sans Enraged Surge, for 728 during the second round of combat, and 634 every round thereafter. But we're not done. With Strikebacks, Battle Awareness, Powerful Warning, tattoos, Rings of the Dragonborn Emporers, etc., we'll be getting at least one MBA per round out of order, for another 26.4DPR x 6 PCs = 158 damage a round, for a total
Sustained Party DPR of 792DPR
(which is essentially killing a solo a round with our at-wills), or
132 DPR per PC
at 16th level. By comparison, this is better than many optimized 30th level strikers.
It'll be a touch less if we're not raging, but we'll rage on any important combats anyway.
Healing Capability
:
Let's assume we want to piss our DMs off. (Well... more.) Let's see how much healing we can squeeze out in an encounter, if we make a modest effort to do so. We're not going to make a full healer build - just tone down the DPR by maybe 5%-10% in exchange for some amazing healing reserves.
Switch out some minor feat for Fight On, Strikebacks for Reparation Apparatus and the Lucky Belts for Cinctures of Vivacity, as well as Tactical Positioning for Strength of Conviction. We'll lose a small amount of DPR (and since people only care about DPR, that is what this build is tailored for - but in practice, I'd prefer the stronger defensive and healing builds).
Let's tally up the healing we can do in a combat for the party:
6x Strength of Conviction (dailies) for a surge+24
12x Inspiring Word (encounter powers) for a surge+48
12x Ring of Dragonborn Emperors for a surge+48
6x Test of Mettle for 2xSurge Value for the cost of one surge
(and uh... 6x Second Wind? Eh, whatever.)
For a total of 42 surges + 2,448 healing in one combat. 
With a surge value of 27, this works out to 3,582 healing in one encounter.
It's not bad for what is essentially a striker party, no?
We also have saving throws we can pass out like candy, and other party favors as well.
In summary:
Show

====== Created Using Wizards of the Coast D&D Character Builder ======
level 16
Warforged, Barbarian|Warlord, Battle Captain
Warlord Leadership: Battlefront Leader (Hybrid)
Hybrid Warlord: Hybrid Warlord Fortitude
Versatile Expertise: Versatile Expertise (Spear)
Versatile Expertise: Versatile Expertise (Unarmed)
Background: Born Under a Bad Sign (Born Under a Bad Sign Benefit)

FINAL ABILITY SCORES
Str 22, Con 14, Dex 18, Int 9, Wis 16, Cha 11.

STARTING ABILITY SCORES
Str 16, Con 11, Dex 15, Int 8, Wis 14, Cha 10.


AC: 30 Fort: 30 Reflex: 26 Will: 26
HP: 110 Surges: 9 Surge Value: 27

TRAINED SKILLS
Perception +16, Endurance +16, Acrobatics +16, Athletics +18

UNTRAINED SKILLS
Arcana +7, Bluff +8, Diplomacy +8, Dungeoneering +11, Heal +11, History +7, Insight +11, Intimidate +10, Nature +11, Religion +7, Stealth +11, Streetwise +8, Thievery +11

FEATS
Level 1: Weapon Proficiency (Greatspear)
Level 2: Blood Cousin's Tribe
Level 4: Versatile Expertise
Level 6: Battle Awareness
Level 8: Mark of Storm
Level 10: Mounted Combat
Level 11: Improved Battlefront Shift
Level 12: Weapon Focus (Spear)
Level 14: Surprising Charge
Level 16: Polearm Momentum

POWERS
Hybrid at-will 1: Howling Strike
Hybrid at-will 1: Direct the Strike
Hybrid encounter 1: Powerful Warning
Hybrid daily 1: Lamb to the Slaughter
Hybrid utility 2: Shake It Off
Hybrid encounter 3: Longstrike Charge
Hybrid daily 5: Swift Panther Rage
Hybrid utility 6: Combat Surge
Hybrid encounter 7: Curtain of Steel
Hybrid daily 9: Rage of the Battle Tyrant
Hybrid utility 10: Enraged Surge
Hybrid encounter 13: Impromptu Attack (replaces Longstrike Charge)
Hybrid daily 15: Scytheclaw Rage (replaces Swift Panther Rage)
Hybrid utility 16: Tactical Orders

ITEMS
Rushing Cleats (heroic tier), Thundergod Greatspear +4, Marauder's Darkhide Armor +4, Badge of the Berserker +4, Horned Helm (paragon tier), Iron Armbands of Power (paragon tier), Strikebacks (heroic tier), Tattoo of Shared Vengeance (heroic tier), Ring of the Dragonborn Emperor (paragon tier) (2), Belt of Lucky Strikes (heroic tier), Dice of Auspicious Fortune (paragon tier), Celestial Charger, Voidcrystal Javelin +3, Reparation Apparatus (heroic tier), Impenetrable Barding (paragon tier), Cincture of Vivacity (paragon tier)
====== Copy to Clipboard and Press the Import Button on the Summary Tab ======