I've gotten some new stuff done and got a new camera so I decided to start a new thread that would also include my 3d terrain. I'll throw in some of the best from the old thread, too.
So without further ado, here are a few of them:



I repainted my Zayne to make him look, well, more like Zayne. Went over the pant legs and hair with dark brown, mixed together a dark green-blue for the shoulder-coat-thing, painted on the armor plate by his shoulder (already sculpted on, they just didn't paint it), did a bit of detail work and glossed his boots and vambraces. Very pleased with how it turned out.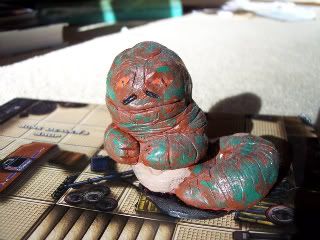 My first all-sculpted Hutt. All my sculpted projects are made with Sculpey, and then painted afterwords. He's a biiiiig hutt. The camo is because he swindles naive little Ewoks on Endor.



My second Hutt... Grubba da Hutt! Gave him a little platform and a more traditional paint job. Very pleased with how he turned out.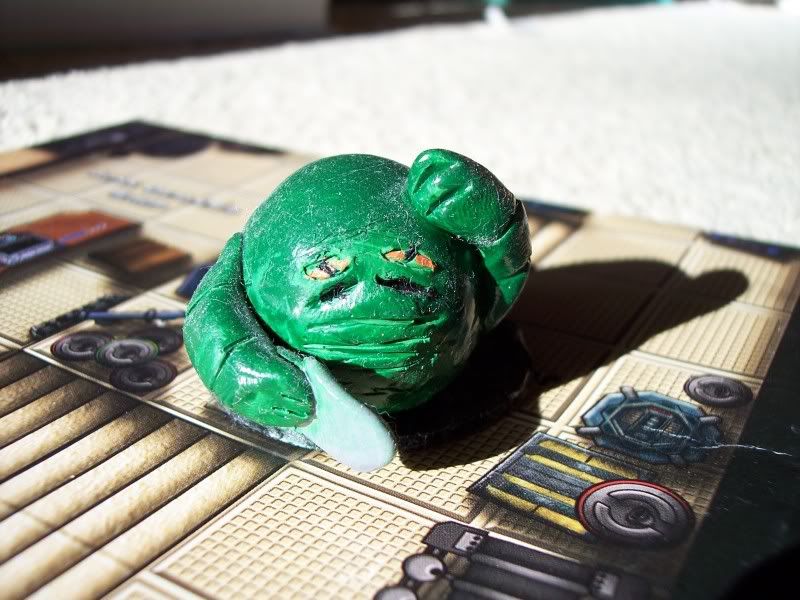 My third and final Hutt, the hutt acountant. (What can I say, hutts are good beginner projects. You don't have to worry about clothing or making them pretty, and they're practical.)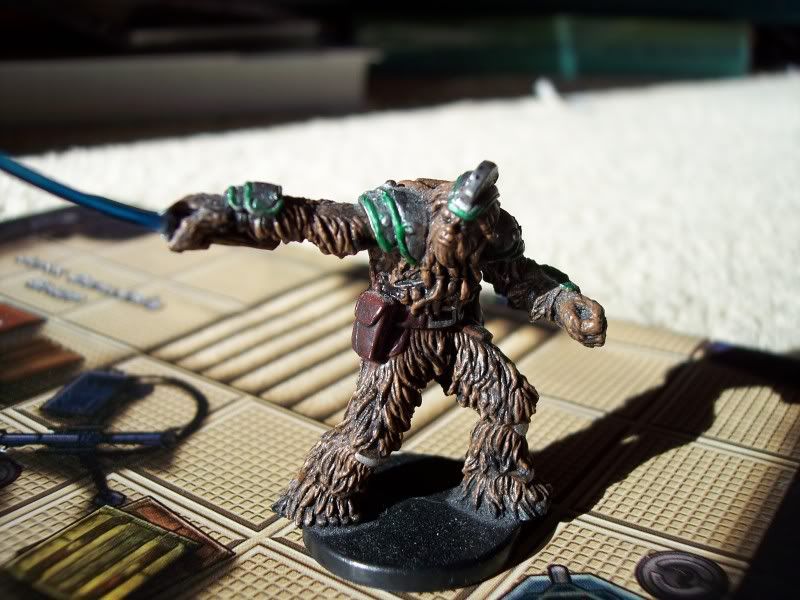 And here's the most popular from my old thread, the Wookiee Jedi! If there's any interest in stats for any of these guys let me know and I'll whip up some.
More to come soon!