Welcome to the Second Annual HoBby Awards!  For the last twelve months, I have been reading every blog article placed on the website here.  Once a month with the Heroes of Blogging series, I try to get more traffic to those articles worth reading.  At the end of the year (assuming the year actually ends July 31!) I honor those bloggers who have contributed most to the online community.
Unlike other awards, there are no winners.  Everyone who is nominated get a (completely nonexistent) HoBby Award.  The awards honor and highlight the unsung heroes of blogging.  And with great blogs like these, everyone wins!
BLOG SERIES
The following community members are honored for their commitment to blogging about the game we all love.  These bloggers were chosen because they issued blog articles over at least six different months of the preceding year, but also because the quality of those articles was of the highest caliber.  (Bloggers who are already on the Featured Blogger list, and Staff members, are not eligible for this honor.)  Please congratulate the following winners of the HoBby Award for Best Overall Blog!
DanTracker has been a sporadic blogger, but a productive one.  In addition to three playtest reports, he has produced memorable articles on the action economy, skills, and hit points.  However, what placed him over the top was his series called "Session-Based Solutions", a six-article series on the issues surrounding the five-minute workday, and a large number of proposed solutions, based on prior editions of D&D as well as other RPGs.  Definitely worth the read, if only to see how to discuss a very contentious topic with warmth, intelligence, and a solid grasp of game mechanics.
davidgiven is easily the most prolific blogger on this community, with 170 blog articles in the last year alone.  His blog is a treasure trove of videos and play guidance.  I particularly enjoy reading the tales of the folks at Brookhurst Hobbies, and if I didn't live 3,000 miles away, his blog would have compelled me to head on over to play a round of Encounters of Lair Assault with him.  As daunting as it may seem, go to davidgiven's blog and check out some of the posted videos, or his podcast reviews. You will not be sorry.
embertiger is a master of Eberron lore and Eberron conversions into Fourth Edition.  Although this blogger seems to have disappeared since the end of March, we hope that the blog series returns soon.  Embertiger's conversions include no fewer than a dozen character themes for Eberron, dragonshards, aerenal elves, and a new alchemical substance called "dragon's blood".  In addition to the well-designed and always entertaining Eberron material, embertiger introduced a series on psionics as well, offering a fourthified soulknife, as well as an alternate power point progression.
Hippolyte is currently teaching students English in South Korea.  As part of this process, he has brought with him his love for Dungeons & Dragons and incorporated it into his teaching regimen.  And even better, he has shared his experiences with us in a series of blog articles, describing the wonderful ideas and images his students have invented.  This article is very entertaining, but even more, it is a great way to recapture the wonder of entering a fantastic realm of dragons and pop boy bands, that many of the more jaded and experienced gamers may have forgotten.  I hope that Hippolyte finds his experience abroad as entertaining and enlightening as his readers have, and I am certain his children have been greatly enriched by his tutelage.
LordArchaon returns for the second year as a HoBby award winner.  Having left behind the world of Zendikar, LordArchaon has embraced the possibilities of D&D Next with a passion, offering ideas for re-imagining the arcane magic, sorcerers, fighters, paladins, and multiclassing.  He's also written some excellent blogs on the game theory behind Next, exploring the pillars, and an excellent article on the "Duality of Combat/Non-Combat".  His blog is a constant trove of good ideas and concepts.
TelinArthois another returning HoBbby winner.  He is an invaluable resource to the community for his tireless work keeping us informed on the state of Play-by-Post in the community.  In addition to being a blogger, TelinArtho is the GM of the Core Coliseum a fantastic Group that allows people to pit their characters against other combatants and creatures in the greatest crucible D&D has ever known.  TelinArtho is also an aspiring author who blogged about his efforts to write a novel during National Novel Writing Month last November.  Good luck, TelinArtho!
SaveVS.Death is not the most prolific blogger, but he has one of the best signal-to-noise ratios of any frequent blogger on the site. He is an insightful critic of the Next game, and I mean critic in the purest of senses.  He is an analyst, not a whiner.  His commentaries on Next should be well-heeded by any passionate fan of the game.  He always has strong words, but they are generally presented in a genteel and rational manner.  He clearly cares about the game and has a lot of great ideas to share.  I hope he continues to share them with the community.
vobeshkan, like many bloggers, posts his play experiences in Lair Assault and Encounters.  But Vobeshkan separates himself from the pack by doing so with humor and insightfulness that turns a play report into an entertaining yarn.
INDIVIDUAL ARTICLES
The following community members each authored a unique article that contributed significantly to the community or to the game.  Although perhaps not as prolific as other bloggers, the specific article mentioned is one of the shining gems of the Community's blogs and is worthy of recognition.  Please congratulate the following winners of the HoBby Award for Best Individual Article or Article Series!
Emerikol wrote a blog on "plot coupons" that encapsulates a feeling a lot of people have towards dissociated mechanics.  Even if you don't have a problem (or, like me, adore) dissociated mechanics, this article is well worth the read simply to get the other side's perspective.  A valuable addition to the conversations on the forums.
Incenjucar returns for a second time to the HoBby awards by completing the series he began last year, detailing his concepts for classes drawing upon the elemental power source.  These four articles offer a unique and fresh perspective on elemental power, with fun engaging classes that can spice up any 4th edition campaign with ties to the Elemental Chaos.
Khilkhameth returns for a second time to the HoBby awards, his mastery of all things Dark Sun and dragonborn well intact.  His ongoing saga of his Dark Sun campaign earns him a HoBby Award this year!
Mr Bamboo took issue with the article on thieves' cant in Dragon 409.  What could easily have been an ill-tempered rant, turned into an enlightening and entertaining lesson in the history of cant and linguistics from someone who truly appears to care about and be well-educated in this bit of esoterica.  The article itself is a great source of information for any DM who wants to introduce a bit of authenticity into the language of the lawbreaker.
Orzel has written only one blog article, but man, was it a doozy.  He set forth his idea for how to offer rangers a favored enemy rule that all editions could embrace.  Not only did his idea succeed wildly, it made him a bit of a sensation on the community, sporting threads seeking to nominate him as "Mayor of Ranger Town" and to name the iconic ranger "Orzel".  It is truly a novle concept and an engaging article, and Orzel more than deserves this HoBby award.
Congratulations to all the winners and I hope to see you all next year for the Third Annual HoBby Awards! 
(Also, Orzel and Emerikol, get new avatars,  That generic half-elf ranger is too ubiquitous.  You guys are HoBby winners.  Stand out a little!)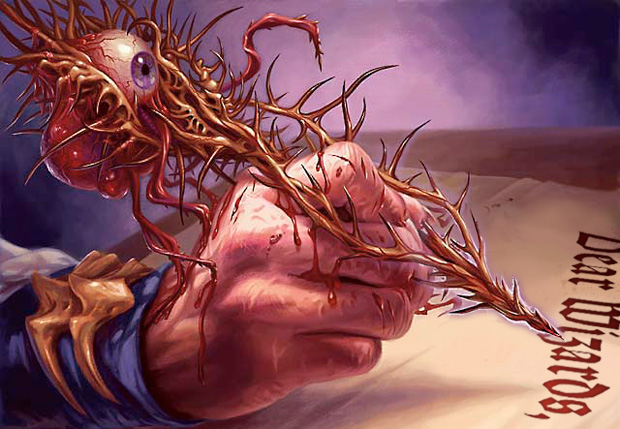 Blog Followers 3
Comments 2