Another day, another dollar, and another batch of modern talking. So yesterday I went through an aggro deck, a combo deck, and a control deck. I liked the way that went and feel like it gave the article a good tempo so lets try it again today!


Jund
Basically if you don't know what Jund is then you didn't play or look at any magic cards while bloodbraid elf was legal. So if that is you then here is your starting point! The idea for Jund is to get all your creatures out of the way and win with card advantage inherent in the cascade mechanic.

creatures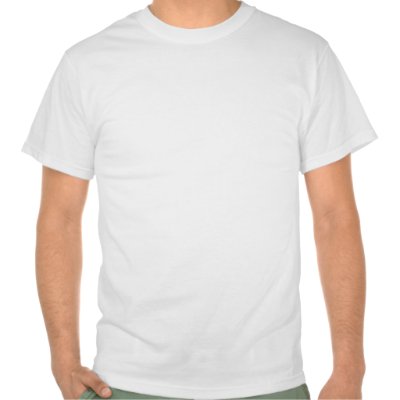 4 Putrid Leech

4 Tarmogoyf

4 Sprouting Thrinax

4 Bloodbraid Elf

2 Broodmate Dragon


spells
4 Lightning Bolt

3 Punishing Fire

2 Putrefy

4 Maelstrom Pulse

4 Blightning


lands
4 Grove of the Burnwillows

4 Verdant Catacombs

3 Arid Mesa

2 Misty Rainforest

1 Stomping Ground

2 Blood Crypt

2 Overgrown Tomb

3 Forest

2 Swamp

2 Mountain


Basically this is probably a little closer to the standard version of this deck than any other deck is going to end up. That is because the standard version of the deck was very good, powerful, and consistent. This one makes a few small tweaks like getting Tarmogoyf
where it had nothing great before and adding the Punishing Grove combo but it remains largely unchanged. I expect that it will be a little different than this but that the deck will stay pretty true to it's standard roots. Get an aggressive start while at the same time keeping the other guy's creatures off the board and you'll win more games then you'll lose.

Dragonstorm/swath storm/All-in-Red
I have a handful of decks that I would like to hold out for the combo slot but I think Dragonstorm
or swath storm will be two of the early adopters for the mantle of combo deck du juor. Both of these decks just want to cast a bunch of mana producing spells and then win via a big finish. The dragonstorm deck wins with *gasp* dragons, the swath deck with a lethal Grapeshot
while Pyromancer's Swath
is in play.

dragonstorm
mana

4 Simian Spirit Guide

4 Lotus Bloom

4 Rite of Flame

4 Desperate Ritual

4 Seething Song


utility
4 Gitaxian Probe

4 Gigadrowse

4 Ponder


combo
4 Dragonstorm

4 Bogardan Hellkite

1 Hellkite Overlord


lands
4 Scalding Tarn

4 Cascade Bluffs

4 Calciform Pools

4 Island

3 Mountain

swath storm
mana
4 Simian Spirit Guide

4 Lotus Bloom

4 Rite of Flame

4 Desperate Ritual

4 Pyretic Ritual

4 Manamorphose

4 Seething Song


utility
4 Gitaxian Probe


combo
4 Pyromancer's Swath

4 Grapeshot

4 Gut Shot


lands
8 Mountain

4 Fungal Reaches

4 Molten Slagheap


All-in-Red
mana

4 Simian Spirit Guide

4 Rite of Flame

4 Desperate Ritual

4 Pyretic Ritual

4 Seething Song

4 Geosurge


haters
4 Blood Moon

4 Magus of the Moon


killers
4 Demigod of Revenge

4 Deus of Calamity

4 Inferno Titan


lands
16 Mountain


As you can see all three of these decks try to win by generating very large amounts of red mana and then putting it to use either through a storm of dragons or pings or with a big fat fatty landing on either turn 1 or 2. Obviously the deus is the prefferred turn 1 play. I'm not 100% sure that swath decks will be playing Gut Shot
but I figure it seems really good to get a free Lightning Bolt
. Dragonstorm is obviously the slowest, but it's also the hardest to stop since it packs Gigadrowse
.

12 Post
This deck is a lot like the old Urzatron decks. You play out some amount of nexus' then you exploit the fact that you have tons of mana. It will probably be mono blue so it is a very controlling deck. I think this may be the best Gifts Ungiven
deck to start with anyways.

counters
4 Remand

4 Condescend


Creatures
2 Wurmcoil Engine

1 Kozilek, Butcher of Truth

1 Emrakul, the Aeons Torn

1 Sundering Titan


Utility
3 Repeal

4 Gifts Ungiven

1 Crucible of Worlds

1 Mindslaver

3 All is Dust

4 Expedition Map

4 Preordain

2 Blue Sun's Zenith


lands
4 Cloudpost

4 Vesuva

4 Glimmerpost

2 Academy Ruins
1 x [c]Eye of Ugin

3 Tolaria West

7 Island


What you do with this deck is try to mass as many nexus lands as possible to get a pretty retarded amount of mana which you will use to control the game via draw/counters/ All is Dust
until you get to the point where you either use Eye of Ugin
to start popping Eldrazi or Gifts Ungiven
to go get a Mindslaver
lock. Fyi the gift package here is Mindslaver
, Crucible of Worlds
, Academy Ruins
, and Expedition Map
(or Tolaria West
). That way no matter what they pick you slaver lock them. Fun, huh?

Well there's three more viable decks anybody have any others they want me to ramble about?